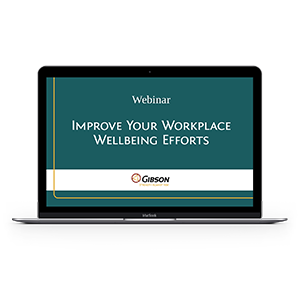 It's human nature to crave autonomy. Parents of toddlers will readily attest to this fact—their little ones want to do EVERYTHING by themselves and will defy their parents' requests. No one, no matter his or her age, likes to be told what to do. This truth applies to health and wellbeing. It explains why many employers experience less than stellar results with workplace wellness programs.
In this session, attendees will learn what the research tells us about rewards and motivation. You'll find out why traditional wellness efforts, despite increasing incentives, may not produce the results once promised. We will discuss what behaviors an employer should stop and start doing to engage their employees.
Presenter: Nicole Fallowfield | Director of Health Risk Management | Gibson
This webinar was originally presented on January 26, 2017. The following video is a recording of the live webinar.