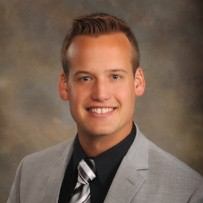 SOUTH BEND/PLYMOUTH/INDIANAPOLIS/FORT WAYNE, INDIANA –06/27/16– Brandon Nettrouer has joined Gibson as an Associate Risk Advisor in the Commercial Risk Management Practice. He is responsible for providing risk management and insurance services to business clients. Brandon specializes in identifying, quantifying and bringing clarity around strategic, business, and hazard risk exposures. Utilizing the proprietary Gibson Protection System (GPS), he and his team provide counsel and advice on complex business and people issues that extend far beyond the scope of an insurance policy.
Prior to joining Gibson in 2016, Brandon interned at Gibson where he gained experience in consulting practices, coverage gap analysis, and small business analysis.
Gibson is a regional insurance broker and risk management services firm. With offices in South Bend, Plymouth, Indianapolis, and Fort Wayne, Indiana, Gibson is 100% employee owned and ranks in the top 1% of independent agencies in the nation. Visit www.gibsonins.com for more information.