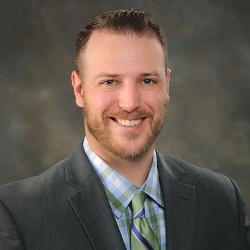 SOUTH BEND, INDIANA/KALAMAZOO, MICHIGAN –10/16/17– Brian Bellware has joined Gibson as a Consultant in the Employee Benefits practice. Adding Brian to the team expands Gibson's footprint to Southwest Michigan.
With over 10 years of experience as a human resources leader and business owner, Brian helps businesses create clarity and proactively address the risks they face.
Prior to joining Gibson in 2017, Brian was a Client Account Executive at Keyser Insurance Group where he gained experience in employee benefits and strategies for driving employee engagement and culture.
Gibson is a regional insurance broker, risk management services firm, and HR platform provider. With offices in South Bend, Plymouth, Indianapolis, Fort Wayne, and Elkhart, Indiana, and Kalamazoo, Michigan, Gibson is 100% employee owned and ranks as a top employer in the region. Visit www.gibsonins.com for more information.