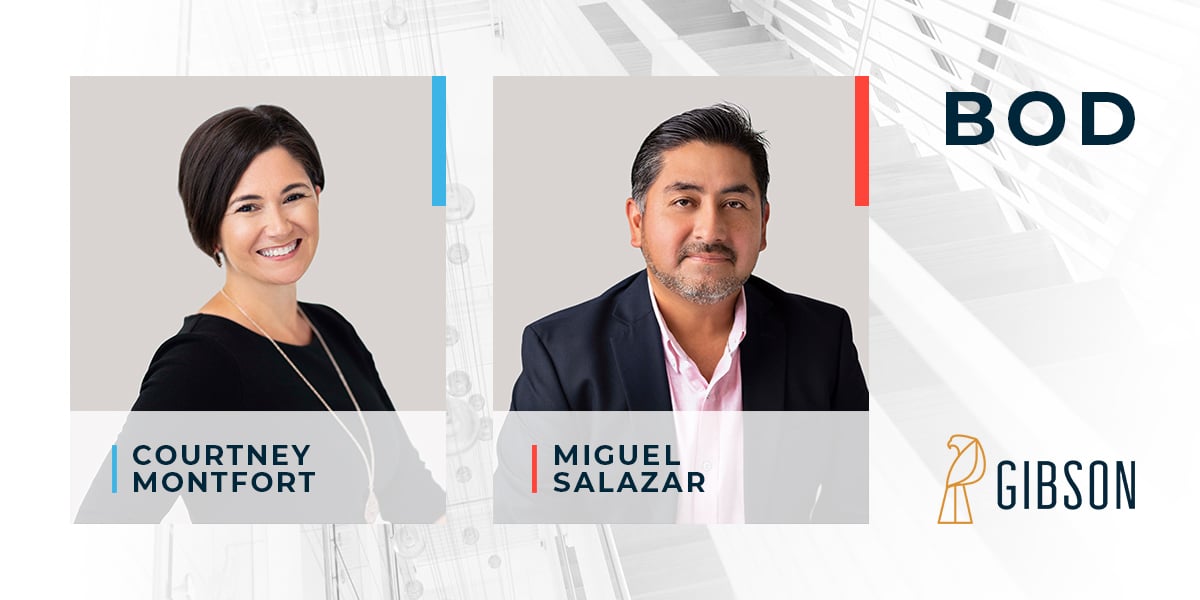 December 14, 2020, South Bend, Indianapolis, Fort Wayne, Plymouth, and Kalamazoo: Courtney Montfort and Miguel Salazar have joined Gibson's Board of Directors.

Montfort is a principal in the organization and a commercial risk management client executive. Salazar is a principal and employee benefits consultant for Gibson. With over 40 years of combined industry experience and a continuous drive to create an exceptional experience both internally with their teams and externally with their clients, Courtney and Miguel make fantastic additions to the board.

"I am both excited and eager to welcome Courtney and Miguel to our board of directors," said Tim Leman, Gibson CEO. "Courtney is a dedicated sales team leader and a trusted advisor; her 10+ years of experience at a national broker brings exceptional value to her clients. Miguel is a highly skilled consultant, with an impressively diverse background in the employee benefits world. I look forward to the unique expertise and perspective they bring to the board."

Gibson is a regional insurance broker and risk management services firm with offices in South Bend, Plymouth, Indianapolis, Fort Wayne, and Kalamazoo. Gibson is employee owned and ranks as a top employer in the region.

Visit www.thegibsonedge.com for more information.