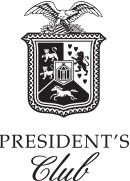 SOUTH BEND/PLYMOUTH/INDIANAPOLIS/FORT WAYNE/ELKHART, INDIANA/KALAMAZOO, MICHIGAN –– 06/18/18 – Gibson was recently appointed to The Hanover Insurance Group's President's Club.
Those named to The Hanover's President's Club are recognized for delivering outstanding value to their clients through insurance expertise and responsive service.
"Gibson goes above and beyond to serve its clients, truly understands their needs, offers valued counsel, and provides high-quality insurance expertise," said Richard W. Lavey, president, Hanover Agency Markets. "We appreciate Gibson's commitment to their clients and we are proud to partner with their outstanding team."
Gibson was formally recognized for its inclusion in the company's President's Club during a national business conference in Marana, Arizona.
"We're honored to be recognized with this award," said Tim Leman, Chairman & Chief Executive Officer at Gibson. "This is a reflection of the importance we place on helping our clients protect what matters most."
Gibson is a regional insurance broker, risk management services firm, and HR platform provider. With offices in South Bend, Plymouth, Indianapolis, Fort Wayne, and Elkhart, Indiana, and Kalamazoo, Michigan, Gibson is 100% employee owned and ranks as a top employer in the region. Visit www.gibsonins.com for more information.