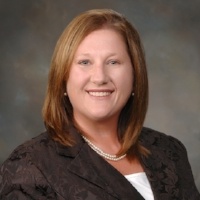 SOUTH BEND/PLYMOUTH/INDIANAPOLIS/FORT WAYNE/ELKHART, INDIANA –09/27/17– Jennifer Parsons, WCLA has joined Gibson as Client Executive in Business Group. She specializes in identifying and proactively addressing exposures to help small business owners manage their strategic, business, and hazard risks.
Prior to joining Gibson in 2017, Jennifer worked in the staffing industry for 18 years. She handled workers' compensation and served as a liaison between the insurance carrier, medical provider, injured employee, investigators, legal counsel, and customer. Jennifer additionally gained experience as a risk manager, working on loss prevention, employment law, and compliance.
Gibson is a regional insurance broker, risk management services firm, and HR platform provider. With offices in South Bend, Plymouth, Indianapolis, Fort Wayne, and Elkhart, Indiana, Gibson is 100% employee owned and ranks as a top employer in the state. Visit www.gibsonins.com for more information.