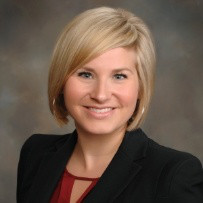 SOUTH BEND/PLYMOUTH/INDIANAPOLIS/FORT WAYNE, INDIANA –04/07/16– Jessica Zych, CLCS, of Gibson, has been awarded the Commercial Lines Coverage Specialist (CLCS) designation from The National Underwriter Company. CLCS is the most complete professional learning program available for industry professionals seeking to master the subject of commercial lines coverage. The program features detailed course content enhanced with real-life case study exercises.
Jessica is an Account Manager is Commercial Risk Management. She is responsible for the day-to-day service needs of clients – making policy changes, issuing certificates of insurance, and assisting with other coverage and policy questions.
Gibson is a regional insurance broker and risk management services firm. With offices in South Bend, Plymouth, Indianapolis, and Fort Wayne, Indiana, Gibson is 100% employee owned and ranks in the top 1% of independent agencies in the nation. Visit www.gibsonins.com for more information.