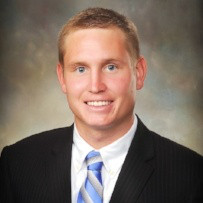 SOUTH BEND/PLYMOUTH/INDIANAPOLIS/FORT WAYNE, INDIANA – 02/17/17 – Patrick Harpenau, CEBS, CMS, GBA, of Gibson, has earned the Certified Employee Benefit Specialist (CEBS) designation from the International Foundation of Employee Benefit Plans. The CEBS program is an eight-course curriculum which distinguishes you as a professional with expertise in employee benefits and compensation. It examines the principles of the administration of health & welfare plans, retirement plans, and compensation programs.
Patrick is a Consultant in the Employee Benefits practice. He works closely with clients to help effectively manage their employee benefits, build a culture of safety, and employee wellness.
Gibson is a regional insurance broker and risk management services firm. With offices in South Bend, Plymouth, Indianapolis, and Fort Wayne, Indiana, Gibson is 100% employee owned and ranks in the top 1% of independent agencies in the nation. Visit www.gibsonins.com for more information.