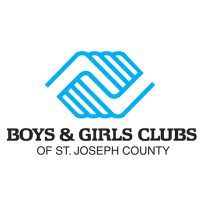 Online Contest Gives Boys & Girls Clubs Of St. Joseph County Opportunity To Win Up To $10,500 More
SOUTH BEND, INDIANA – 10/26/15 – Gibson is the recipient of a Safeco Insurance® Make More Happen Award for its volunteer service with Boys & Girls Clubs of St. Joseph County.
The award includes a $3,000 donation from Safeco Insurance for Boys & Girls Clubs of St. Joseph County and entry in the Safeco® Make More Happen Contest for fall, where the public is encouraged to vote for their favorite insurance-agency-charity team and leave a comment of encouragement for those who make a difference in their communities.
The contest runs from October 26 – November 16, and the three teams with the most votes will win additional donations from Safeco for the charities: $10,000 for first place, $5,000 for second, and $3,000 for third.
If total votes in the online contest reach a 28,000 vote goal, Safeco will give away an additional $500 to each of the 33 charities in the contest, for a total of $16,500.
To vote for the Boys & Girls Clubs of St. Joseph County and Gibson team and leave an online cheer, visit: www.safeco.com/make-more-happen.
Online votes can be cast in the Safeco Insurance Make More Happen Contest once every 24 hours from 1pm EST Oct. 26 until 1pm EST Nov. 16.
Gibson was selected for the Safeco® Make More Happen Award based on a photo and application demonstrating its commitment to Boys & Girls Clubs of St. Joseph County, which serves St. Joseph County by providing social, physical, academic, cultural, and family experiences in a safe environment before and after school.
Gibson has been an active and engaged partner of the Boys & Girls Clubs for over twenty years. Since 1994, Gibson and their associates have invested over $150,000 to the organization. Gibson employees also serve on the nonprofit's board of directors, volunteer for activities, and provide risk management guidance.
About Gibson
Gibson is a regional insurance broker and risk management services firm. With offices in South Bend, Plymouth, Indianapolis, and Fort Wayne, Indiana, Gibson is 100% employee owned and ranks in the top 1% of independent agencies in the nation. Visit www.gibsonins.com for more information.
About Boys & Girls Clubs of St. Joseph County
For over forty years, Boys & Girls Clubs of St. Joseph County (www.bgcsjc.org) has enabled young people, especially those who need Clubs most, to reach their full potential as productive, caring, responsible citizens. Today, Boys & Girls Clubs of St. Joseph County serve more than 1,100 young people annually at five Club sites in South Bend and Mishawaka. Key programs emphasize leadership development; education and career exploration; community service; technology training; financial literacy; health and life skills; the arts; sports, fitness and recreation; and family outreach.
About Safeco Insurance
In business since 1923 and based in Boston, Mass., Safeco Insurance sells personal automobile, homeowners and specialty products through a network of more than 10,000 independent insurance agencies throughout the United States. Safeco is a Liberty Mutual Insurance company.
Boston-based Liberty Mutual Insurance is a diversified insurer and the third largest property and casualty insurer in the U.S. based on 2013 direct premiums written as reported by the National Association of Insurance Commissioners. Liberty Mutual Insurance also ranks 78th on the Fortune 100 list of largest U.S. corporations, based on 2014 revenue.
For more information about Safeco Insurance, go to www.Safeco.com.