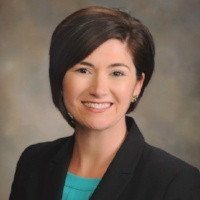 SOUTH BEND/PLYMOUTH/INDIANAPOLIS/FORT WAYNE, INDIANA –06/22/17– Courtney Montfort, CIC has joined Gibson as a Client Executive in Commercial Risk Management at Gibson. She specializes in identifying business, strategic, and hazard risk exposures. Courtney consults with clients to develop and implement strategies to effectively and efficiently grow and protect their businesses.
Prior to joining Gibson in 2017, Courtney worked at Willis Towers Watson for 13 years. She gained extensive commercial insurance and risk management experience working with large global clients in various business sectors, including private equity, hospitality, real estate, and manufacturing. She specialized in contractual risk management consultation, risk management and insurance considerations during acquisitions/divestitures, program design & implementation, international considerations in a global marketplace, and strategic account management solutions. Internally, Courtney served on the Willis Client Service Advisory Council for five years, including two years as acting chairperson.
Gibson is a regional insurance broker and risk management services firm. With offices in South Bend, Plymouth, Indianapolis, and Fort Wayne, Indiana, Gibson is 100% employee owned and ranks in the top 1% of independent agencies in the nation. Visit www.gibsonins.com for more information.