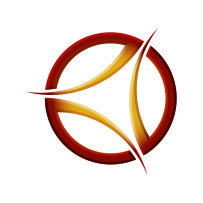 SOUTH BEND, PLYMOUTH, INDIANAPOLIS, FORT WAYNE, INDIANA – 05/22/17 – Gibson recently was appointed to The Hanover Insurance Group's President's Club, an elite group of independent insurance agencies from across the country.
Agencies named to the company's President's Club are recognized for delivering outstanding value to their customers through insurance expertise and responsive service.
Gibson was one of only 125 independent agencies recognized with this distinction across the country. The Hanover partners with a select group of 2,200 independent agents nationwide.
"The team at Gibson truly understands the needs of its customers and delivers a top-of-the-line customer experience, providing expert insurance counsel and high-quality service," said John C. Roche, president, Hanover Agency Markets. "We're proud to partner with Gibson and appreciate its commitment to going above and beyond to serve its customers."
The agency was formally recognized for its inclusion in the company's President's Club at a national business conference in Laguna Beach, Calif.
"This is a recognition of the value we place on providing specialized and innovative insurance solutions that meet the unique needs of our clients," said Tim Leman, Chairman & CEO at Gibson. "We are proud to be recognized with this honor."
Gibson is a regional insurance broker and risk management services firm. With offices in South Bend, Plymouth, Indianapolis, and Fort Wayne, Indiana, Gibson is 100% employee owned and ranks in the top 1% of independent agencies in the nation. Visit www.gibsonins.com for more information.