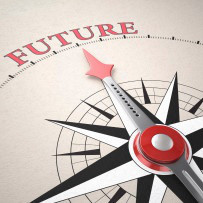 SOUTH BEND, PLYMOUTH, INDIANAPOLIS, FORT WAYNE, INDIANA – 02/25/16 – Gibson is hosting the 10th Annual Human Capital Summit on March 16, 2016 on the topic of The Future Of Health Care & Employee Wellbeing.
The future of employee benefits is uncertain. And it's not far off. The transformations happening in health care delivery, health insurance distribution, and workplace wellness are already in motion.
The event features national speaker Dr. Jon Robison, PhD, MS, MA, and Certified Intrinsic Coach® of Salveo Partners, LLC. He will discuss the future of organizational and employee wellbeing, as well as culture, leadership, and employee engagement.
In addition, there will be a panel discussion on how health care trends will impact your business featuring Shery Roussarie, President & CEO of Allied Physicians of Michiana, Mike Cahill, President & CEO of Physicians Health Plan of Northern Indiana, and Tim Leman, Chairman & CEO of Gibson.
CEOs, CFOs, VPs of Human Resources, and business executives making decisions about their company's health care plans should not miss this event.
The event will be held at Hilton Garden Inn, Gillespie Conference Center in South Bend, Indiana from 8:00am – 12:00pm. To attend, RSVP at www.gibsonins.com/hcs. Cost is free, however, registration is required.
Gibson is a 100% employee-owned, regional insurance broker and risk management services firm with offices in South Bend, Plymouth, Indianapolis, and Fort Wayne, Indiana.