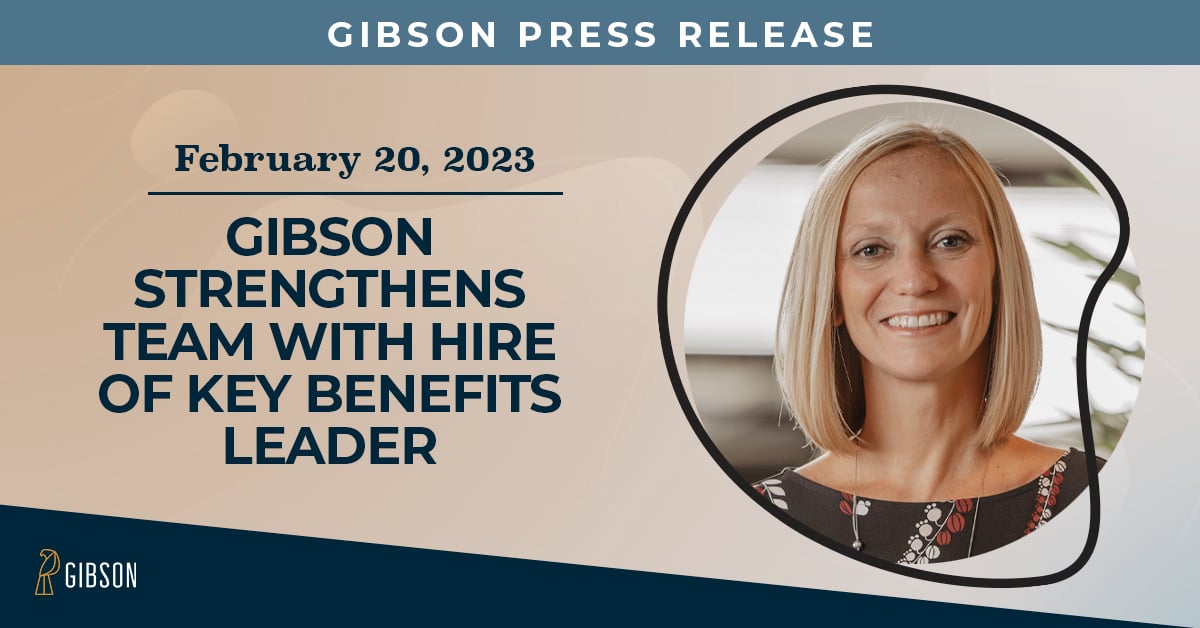 February 20, 2023, Kalamazoo, South Bend, Indianapolis, Fort Wayne, and Phoenix: Gibson, an employee-owned, Business Insurance Top 100 U.S. Broker, is excited to announce Laura Butler as Employee Benefits Practice Leader and a member of the Executive Leadership Team. With extensive experience in benefits consulting and corporate wellness, Laura's knowledge and expertise will be invaluable as Gibson continues to grow into new markets.
"We're constantly looking for top talent to join our team, and we are confident that Laura's experience will allow us to build on the momentum we have in our Employee Benefits Practice. Her depth and breadth of knowledge, in conjunction with her leadership, further solidifies our ability to deliver best-in-class solutions to our clients. Our business continues to evolve in a fast-changing healthcare environment, and we know Laura's background and skills will benefit our clients and Gibson team going forward," says Brock Squire, Chief Operating Officer.
Laura's impressive career includes extensive experience in multiple disciplines within employee benefits. During the early part of her career, Laura focused on employee health and productivity strategies. Over the last 15 years, she has served as a benefits consultant, working with employers to maximize the return on their employee benefit investments. She has also served as an internal advocate for innovation, operational efficiency, and project management to produce valuable, consistent, and reliable client experiences.
"Joining the Gibson team presented a unique opportunity to utilize my strengths in a way that serves clients, and also positions the business for future success," says Laura Butler. "My experience in building successful teams, developing talent, and executing on strategic initiatives feels like a perfect match for the Practice Leader role."
Laura specializes in self-insurance with alternative financing strategies, captive insurance, cost containment, employee engagement, and process improvement.