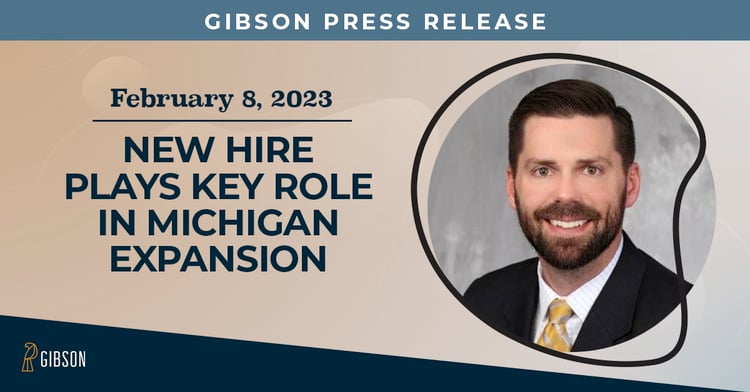 February 9, 2023, Kalamazoo, South Bend, Indianapolis, Fort Wayne, and Phoenix: Gibson, an employee-owned, Business Insurance Top 100 U.S. Broker, is pleased to announce Chuck Burnham as a sales executive in the property & casualty practice. With years of experience in the insurance industry, he will play a key role in driving sales growth in our quickly expanding Michigan market.

"Our team here in Michigan is doing incredible work on behalf of our clients. Chuck has created a glowing reputation for himself in Southwest Michigan and will make for an extremely impactful addition. His work ethic, integrity, and consulting knowledge is well aligned with our plans for growth and expansion," says Brian Bellware, Michigan Managing Principal for Gibson.

Burnham specializes in identifying business, strategic, and hazard risk exposures for clients. Prior to joining Gibson, Chuck was a risk advisor for HUB International with niche specialties including the construction, agriculture, and manufacturing industries. He has a passion for pursuing his clients' best interests and helping them find their edge.