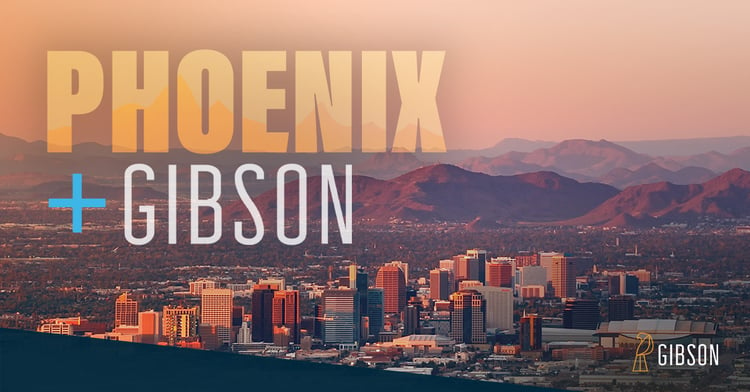 Phoenix, AZ/South Bend, IN, November 10, 2021 – Gibson, a Business Insurance Top 100 US Broker, is expanding southwest with a new office in Phoenix, Arizona. As the 5th largest city and fastest-growing metropolis in America, Phoenix represents one of the most dynamic economies in the Southwest. The new office will be in the Biltmore/Camelback Corridor district of Phoenix.
"It's an exciting opportunity to bring new health benefits solutions to the Phoenix marketplace. We plan to be disruptive as we draw on the successful strategies we've been deploying from our Midwest locations," said Tim Leman, Gibson's Chairman & CEO. "We also think our employee-owned culture and values will be very appealing to talented industry veterans looking to make an impact."

Gibson has hired Mike Petefish as an employee benefits consultant in the Phoenix market. Petefish will lead Gibson's expansion in Arizona. In this role, Mike will directly consult with employers to analyze and create clarity around their existing benefits program. He has a passion for pursuing his clients' best interests and helping them find their edge.
"Mike is going to be a gamechanger for Gibson," said Brock Squire, Gibson COO. "Having worked with Mike in a past life, I know his work ethic, integrity, and deep understanding of the health benefits industry is well aligned with our plans for growth and expansion."
Prior to joining Gibson, Mike spent 12 years with Willis Towers Watson, serving as Vice President, as well as previous experience as a District Manager with ADP. He also serves as Board President of the JDRF in Phoenix.