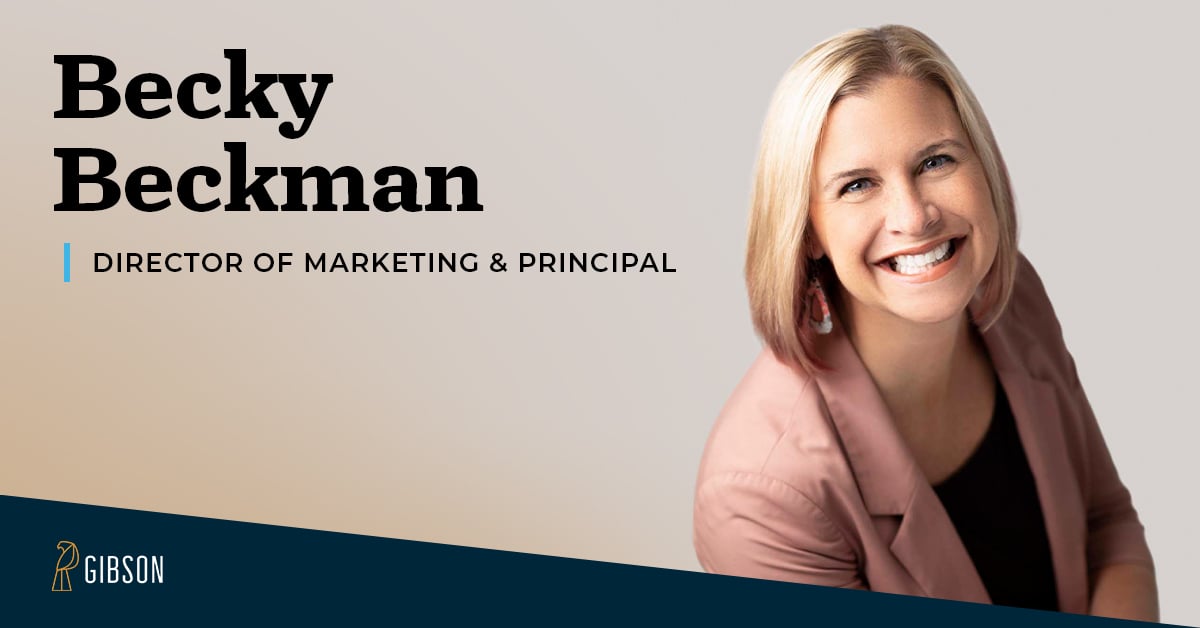 January 19, 2022, South Bend, IN: Gibson, a Business Insurance Top 100 US Broker, recently announced Becky Beckman as a new principal. As of January 1, 2022, she joined Gibson's stockholder group.

As Gibson's director of marketing since 2018, Beckman is responsible for all aspects of marketing, advertising, public relations, social media, event planning, corporate giving, and branding. She is based in the South Bend office.

"It is exciting to welcome another woman to our principal group. With a total of 22 stockholders, Gibson is well-positioned for the future," said, Tim Leman, Gibson CEO. "Becky's contributions to the company have been invaluable. I'm especially proud of her leadership in the community."

Beckman has spent much of her career in the nonprofit sector. She has served in various marketing and public relations roles at the College Football Hall of Fame and the Kelly Cares Foundation, and has extensive experience in event planning, brand development, communications, and fundraising. Prior to joining Gibson in 2018, she was the vice president of marketing at Carbon's Golden Malted and spearheaded the branding initiative to launch the first food truck in both Chicago and South Bend.