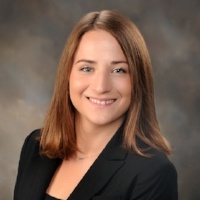 SOUTH BEND/PLYMOUTH/INDIANAPOLIS/FORT WAYNE/ELKHART, INDIANA –09/01/17– Jaclyn Sukich has joined Gibson as a Recruiting & Development Specialist. She is responsible for executing strategies to attract talent including sourcing, recruiting, onboarding, and orientation. Jaclyn also coordinates organizational training plans and development programs internally.
Prior to joining Gibson in 2017, Jaclyn gained 4 years of human resources experience in a variety of industries including non-profit, higher education, technology, and hospitality.
Gibson is a regional insurance broker, risk management services firm, and HR platform provider. With offices in South Bend, Plymouth, Indianapolis, Fort Wayne, and Elkhart, Indiana, Gibson is 100% employee owned and ranks as a top employer in the state. Visit www.gibsonins.com for more information.