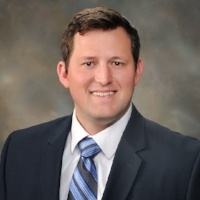 SOUTH BEND/PLYMOUTH/INDIANAPOLIS/FORT WAYNE/ELKHART, INDIANA –08/25/17– Jordan Friesen has joined Gibson as a Client Executive in the Employee Benefits Practice at Gibson. He helps employers with their workforce initiatives. This includes analyzing, developing, and implementing employee health care and benefit strategies.
Prior to joining Gibson in 2017, Jordan worked with New Avenues Inc. as Coordinator of EAP Corporate Services, providing employee assistance programs for area organizations. Jordan worked closely with human resource professionals and business owners to ensure program implementation and satisfaction. Jordan also focused on sales, marketing, and conducting trainings with employees and supervisors on an array of workplace issues.
Gibson is a regional insurance broker, risk management services firm, and HR platform provider. With offices in South Bend, Plymouth, Indianapolis, Fort Wayne, and Elkhart, Indiana, Gibson is 100% employee owned and ranks as a top employer in the state. Visit www.gibsonins.com for more information.