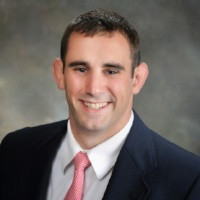 SOUTH BEND/PLYMOUTH/INDIANAPOLIS/FORT WAYNE, INDIANA –07/20/17– Ross Pennock has joined Gibson as an Associate Risk Advisor on the construction & surety team, responsible for providing risk management and insurance services to business clients. He specializes in identifying, quantifying and bringing clarity around strategic, business, and hazard risk exposures. Utilizing the proprietary Gibson Protection System (GPS), he and his team provide counsel and advice on complex business and people issues that extend far beyond the scope of an insurance policy.
Prior to joining Gibson in 2017, Ross participated at internships at Gibson, Valenti Trobec Chandler, and State Farm where he gained experience in commercial insurance, specifically the construction industry. Ross has also worked for contractors in Southwest Michigan.
Gibson is a regional insurance broker, risk management services firm, and HR platform provider. With offices in South Bend, Plymouth, Indianapolis, Fort Wayne, and Elkhart, Indiana, Gibson is 100% employee owned and ranks as a top employer in the state. Visit www.gibsonins.com for more information.