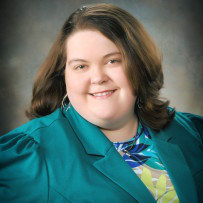 SOUTH BEND/PLYMOUTH/INDIANAPOLIS/FORT WAYNE, INDIANA – 09/18/15 – Jaimie Richmond of Gibson, has been awarded the Associate in General Insurance (AINS) designation from the Insurance Risk Management Institute, Inc.
The AINS program is a solid foundation to help you accelerate in a career in insurance. It is built upon the proven and popular INS certificate program, and it provides a comprehensive knowledge of insurance principles, practices, policies, and coverage while the optional electives allow the ability to focus on areas relevant to your professional goals.
Jaimie is an Account Manager responsible for the day-to-day service needs of clients. She works to obtain information and answer questions regarding coverage and policies. Her responsibilities also include making policy changes, issuing certificates of insurance, and other service needs as required.
Gibson is a regional insurance broker and risk management services firm. With offices in South Bend, Plymouth, Indianapolis, and Fort Wayne, Indiana, Gibson is 100% employee owned and ranks in the top 1% of independent agencies in the nation. Visit www.gibsonins.com for more information.