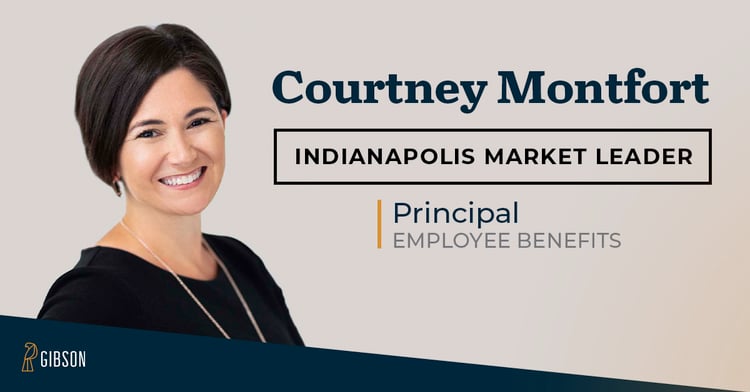 December 2, 2022, Kalamazoo, South Bend, Indianapolis, Fort Wayne, and Phoenix: Gibson has promoted Courtney Montfort to Indianapolis Market Leader. Montfort is a Principal and a member of the Board of Directors for the organization.

"I am both excited and eager to have Courtney take on this role in our Indianapolis market," said Tim Leman, Gibson CEO. "Courtney is a dedicated leader and a trusted advisor. She has quickly made a significant impact on the organization with her extensive knowledge, attention to detail, and servant leadership. Her style is well aligned with our core values and growth plans."

"I look forward to the opportunity to lead Gibson's growth in Indianapolis. Our team has nearly doubled in size over the last two years, and the current trajectory indicates this pace will continue. We are focused on proactively advising our current clients, investing in our team of employee owners, and guiding new clients in mitigating their business risks," says Montfort.

Prior to joining Gibson in 2017, Courtney worked at Willis Towers Watson for 13 years. She has extensive commercial insurance and risk management experience working with large global clients in various business sectors, including private equity, hospitality, real estate, and manufacturing.