Today we're sharing insight from guest blogger Ron Kitchens, Chief Executive Officer at Southwest Michigan First. We hope you enjoy Ron's wisdom and perspective.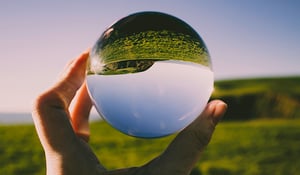 When you lose perspective, you lose margin. When you lose margin, you lose impact.
As leaders, somewhere in our youth, we were told that, when things are not going well or when they are going well, "You need to work harder, work more hours, put your nose to the grindstone," or a dozen other clichés. The reality is most leaders spend so much time and effort digging that we dig ourselves into a ditch. Soon, we begin to think that the edge of the ditch is the skyline. Gretchen Rubin, who appeared at Catalyst University in 2019, says, "Work is the most dangerous form of procrastination."
When I find myself in the proverbial ditch, the first rule I follow to climb out is to quit digging. Next, I ask myself these three questions:
Where am I trying to go?
What is the level of urgency?
Who or what can help me on the journey?
These three questions have always served to enhance my perspective and reaccelerate my focus. Stopping to gain an accurate perception of reality is incredibly difficult in times of crisis, but mandatory. When you lose perspective, you lose margin. When you lose margin, you lose impact.

What's The Risk?
In these times of the COVID-19 crisis, data shows that people working from home are working an average of three hours more per day than they did in their offices. Leaders are often overworked, are over-stressed, and do not have a relief valve—they have lost perspective. You owe it to yourself, your team, family and organization to take time away from work and recharge your batteries.
Get out of the ditch.
Always Forward.
— Ron
This content was written and shared by guest blogger, Ron Kitchens.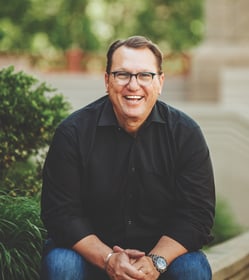 Ron's focus is to lift up leaders by accelerating their impact, influence and well-being in career, family and community. He is the senior partner and chief executive officer of Southwest Michigan First, an economic consulting firm, which has grown compounded revenue at 20% annually during his 14 years as chief executive officer.
In addition, Ron leads Consultant Connect and is the publisher of 269 MAGAZINE™, a board member of Impact Athletic, the past chair of the Kalamazoo Institute of Arts and a Trustee of Western Michigan University.

Ron is the founder of the leadership conference Catalyst University and the co-founder of NEXT, an invitation-only leadership symposium for global economic development leaders. He previously served on the staff of U.S Senator John Danforth, and he was an elected Alderman at age 21.

Ron is author/co-author of three books, including the bestseller Community Capitalism and speaks globally on leadership, creating thriving, engaged, multi-generational teams and entrepreneurial cultures, and his new book Uniquely You was released in 2019. He blogs and podcasts at ronkitchens.com and can be found on Twitter @ronkitchens.