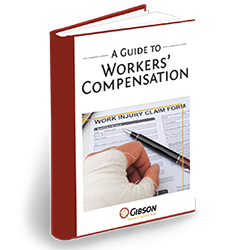 Workers' compensation claims can be costly.
You know that. As a safety or human resources professional, you often have the daunting task of analyzing how workers' compensation claims are impacting the company. If you don't have the right tools and information, you are potentially missing key indicators.
It begins by understanding what factors can have an impact on workers' comp claims. Download our Guide To Workers' Compensation eBook to learn about:
The importance of timely reporting
Benefits of a strong return-to-work program
Considerations for your return-to-work program
The difference between light, modified, and transitional duty
Understanding your Experience Mod Rate
If you understand the factors impacting your claims, the benefits of a strong return-to-work program, and how the experience mod is calculated & what can be done to control it – then you can help save your organization money as well as provide a mechanism to help justify the safety department's budget.