Today we're sharing insight from guest blogger Ryan Colvin, Principal at Gibson. We hope you enjoy Ryan's wisdom and perspective.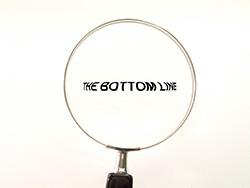 A recent Gallup study shows only 30% of Americans are engaged at work. What remains is 70% of workers whose engagement level leaves something to be desired. But what does this mean to businesses? According to Gallup, approximately 20% of employees are "actively disengaged," they are unhappy at work and even act to undermine the organization. This group of actively disengagedemployees costs the US about $450-550 billion annually. A strategic and purposeful employee engagement strategy can help cut these costs and result in a significant impact to their bottom line.
What Is Employee Engagement?
It's easier to say what employee engagement isn't rather than what it is. There is no clear-cut definition of engagement. Each organization should define it differently. It could be a manager who values their work, or perhaps a company that cares about employee development. It is not employee satisfaction. Measuring happiness or satisfaction level will not provide the desired results. Instead, by focusing on true engagement, your organization can see a real impact.
Employee engagement cannot be achieved simply through a survey or solved with a score. Creating a tactical approach to enhancing your employees' engagement levels specific to your business and your employees can help reduce turnover, improve productivity, decrease safety-related incidents, and even improve the impact of wellness initiatives.
Reducing Turnover
Turnover is expensive. The costs to find and train a replacement, as well as potentially damaged team dynamics, can add up quickly. Enhanced employee engagement can have a direct impact on an organization's turnover. Engaged employees feel valued and that their work is meaningful. As a result, they are less likely to leave their job than their disengaged colleagues. According to Gallup, organizations with high employee engagement experience 25% lower turnover in high-turnover organizations and 65% lower turnover in low-turnover organization.
Improving Productivity
Employees who are disengaged lack motivation and desire in their work. On the other hand, engaged employees feel motivated to put effort into their work, and even go that extra mile, which can increase productivity. Towers Watson's Global Workforce Study reports that highly engaged employees have lower lost productivity at work, or presenteesism, than disengaged employees. The average presenteesism for highly engaged employees is 7.6 days per year versus 14.1 days for those who are disengaged.
Reducing Safety-Related Incidents
A study by the Society for Human Resource Management reports that engaged employees are five times less likely than nonengaged employees to have a safety incident and seven times less likely to have a lost-time safety incident. Disengaged employees have essentially "checked out". They are not approaching their work with the focus and care that is necessary to prevent accidents. Engaged employees feel valued and show concern for the business' success. They are motivated to take care of their workplace, which translates to fewer safety incidents.
Bolstering Wellbeing Initiatives
Wellness initiatives that focus on the whole employee, inside and out of the workplace, enhance wellbeing, reduce workplace injuries and medical losses, and help increase productivity. But a wellness program is only effective if employees know about it and participate in it. Gallup reports that even though 85% of US employers with 1000+ employees offer a wellness program, only 24% of the employees actually participate.
Engaged employees are more likely to take part in company initiatives like wellness programs. Therefore, as a company implements a tactical employee engagement strategy, they are more likely to see results from their wellness initiatives.
What's The Risk?
While the term "employee engagement" may seem like the latest buzzword circulating through the HR journals, there is significant risk in ignoring the data. By not crafting a strategy to engage and develop employees, businesses leave themselves susceptible to higher than average turnover, loss of key leaders, presenteeism challenges, and a greater potential for workplace accidents.
Understanding the make-up of your workforce and purposefully creating strategies to develop and support a healthy culture serves to promote a healthy bottom line. Employees are our greatest asset. Like any relationship, we as leaders must communicate and, more importantly, listen to our employees.
Crafting a strategy that engages our employees doesn't have to be a costly endeavor. But ignoring this challenge most certainly comes with a steep price tag. Does your organization have a strategy?
This content was written and shared by guest blogger, Ryan Colvin
Ryan is a principal at Gibson and a consultant in the Employee Benefits Practice. He is responsible for working with employers to provide an analysis of their existing employee benefit program and assisting with the implementation of new or redesigned programs.
Throughout his career with Gibson, Ryan has successfully filled roles within Property & Casualty, Employee Benefits, sales leadership, and agency leadership. He joined Gibson in 2003 as an Account Executive in Property & Casualty and moved to Employee Benefits in 2005. In 2009 Ryan became a principal. He is also a member of Gibson's Board of Directors.