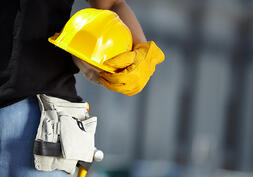 Whether you are building a new structure or renovating an existing one, there are significant risks of loss during the process. In 2011, commercial property losses due to wind and thunderstorms exceeded $30 billion. Meanwhile, fires caused $13.3 billion in direct property damage that year. These are just a few of the risks that construction projects face each day.
A builder's risk policy can help safeguard the project and protect the interests of all involved parties. It is a policy designed to cover property in the course of construction. There is a complex set of relationships in a construction project, which lend themselves to complex insurance coverage. Due to the intricacies, there are several important factors to consider when purchasing a builder's risk policy.
Policy Procurement

The policy can be can be purchased by the project owner or contractor. We recommend the general contractor do so for several reasons:
economy of scale with their current insurance program,

their current insurance carrier is more likely to have specialized knowledge of construction underwriting,
and most importantly, so that they can ensure that their interests are covered by the policy.
Additional Insured
All parties with an insurable interested in the covered property should be listed in the policy as "Named Insured". This is different than "Additional Insured," as "Named Insured" puts each party as a policy owner. Each party should take time to read the policy and understand its contents, as well as share it with their legal and insurance counsel to ensure their interests are properly protected.
Waiver Of Subrogation
Subrogation is the assignment of the rights of the insured to recover the amount of the loss from one legally liable for it. It is common for all parties involved in a builder's risk policy to waive their rights of subrogation – project owner, general contractor, subcontractors, and sub-subcontractors. Subrogation is a particularly important issue in builder's risk insurance because construction contracts clearly demonstrate the party's intent for the policy to be the sole remedy for a covered loss, no matter what party was negligent. The premium to cover the loss of subrogation rights is already built into the builder's risk policy.
Be Aware Of Exclusions
One of the most important exclusions refers to defective or faulty work such as error, omission or deficiency in design, plans, specifications, engineering or surveying. Policies generally do not cover the cost of repairing errors or faulty work. Other common exclusions include: earthquake, flood, sewer or drain backup, pollution, water damage from any source, mold and/or fungus, among others. These exclusions are another reason contractors should take time to properly review the policy.
Additional Coverage Considerations
Pay attention to the policy's definition of covered property. Covered property most often includes the structure or building being constructed as well as the permanent works, which are the materials, supplies, equipment, and machinery.
You may need to include extensions or endorsements for items such as fences, scaffolding, office trailers, sidewalks, and paving. It is also important to consider exposure related to material in transit and that which is temporarily stored at off-site locations.
Do not forget to include coverage for soft costs like engineering expense and surveys. These are costs aside from the hard costs associated with repairing or replacing physical loss or damage.
Keep Your Risk Advisor Informed
Contractors should keep their risk advisor informed of the project's progress as well as any costs increases along the way such as change orders or increased labor. Keeping the broker informed will help further protect the project and all named insureds.