Today we're sharing insight from guest blogger Jory Fitzgerald Kelly, president and CEO of Family & Children's Center, the parent company of Boys & Girls Clubs of St. Joseph County. We hope you enjoy Jory's wisdom and perspective.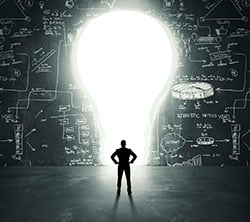 Last week I had the chance to talk to a couple hundred Boys & Girls Club Members, alumni, volunteers, and supporters at our 40th Anniversary celebration. My message was simple: Dare to dream and work hard to get there.
Nothing too unconventional, right? I'd venture to guess that more than half of all speeches to young people touch on the importance of setting big goals and developing the plan and discipline to attain them.
Perhaps equally commonplace is asserting a DREAM BIG value in business. Effective leaders have long known the power of a bold vision and how to leverage it to build teams and the energy to achieve audacious goals.
---
In my first 90 days as CEO of Family & Children's Center, I was on a mission to interview a dozen local leaders. Though I had been a member of the senior management team at FCC for the past seven years, I suspected my new role would require a different kind of leadership than what I had practiced over the first 15 years of my career.
So I set off on a series of breakfast, lunch, and coffee meetings with admired leaders to learn as much as I could about one subject: What does great leadership look like? What I learned may not surprise you, but it was an eyes wide-open wake-up call for me: Optimism is the single most important trait of effective leaders.
But I have a confession: I've always considered myself a staunch pragmatist. Truth be told, if someone made me pick a team, I'd probably end up with a glass half empty jersey. Until recently, I prided myself on anticipating every imaginable obstacle and generally advocated for slow, incremental gains and realistic, measurable goals.
So I started reading about optimism, and it turns out this buoyant perspective is the common denominator to most of society's greatest achievements – especially those that require a team of people to get there.
But what if, as leaders, we're not wired for optimism? Brain science tells us that we may be predisposed to our outlook on life. It appears that genetic material on the oxytocin receptor gene may affect whether we view the world through rose or gray colored glasses. If you have the "A" gene variation, you're more likely to notice life's obstacles in a negative light. If you have the "G" type, the same obstacles are viewed more positively with a "can-do" perspective.
More reading on leadership, coaching, and a scan of parenting – a niche form of leadership – and I found fuel against those nasty "A" genes. Like most traits, optimism is also learned and, therefore, can be taught.
Clinical psychologist and researcher Martin Seligman offers parents a well-validated program to "teach children the skills of optimism that can help them...achieve more on the playing field and at school and improve their physical health."
Gibson recently showcased the power of optimism in business with a half-day training by Dr. Kathy Cramer. Dr. Cramer has worked with the likes of Starbucks, Microsoft, and DuPont to share the transformative effect leading with optimism has on organizations and individuals. She teaches businesses the "See, Say, Do" approach to leadership.
"SEE leaders learn how to shift their perspective and (focus) on what's working, strong and possible. SAY (or state)...the positive evidence they see so they can create magnetic high-impact communication. DO...(what) will work best to inspire effective action in others."
The more I've learned from respected leaders, the more committed I've become to a more optimistic approach. One of my colleagues calls me a relentless pragmatist. She says that I still anticipate the obstacles but work relentlessly to build a shared vision and develop plans to overcome the barriers to success.
What's The Risk?
The challenges we address at Family & Children's Center and the Boys & Girls Clubs of St. Joseph County are not for the faint of heart. Poverty, abuse, neglect, literacy, education, wellness. These are complex issues that require persistence, hope, and collaboration. In short, we address big problems - big problems that require optimism and a dedication to deepening the impact of our service.
Without the courage to dream beyond the realities of today, very few of the children we serve will overcome the many barriers to their success. They are destined to become nothing more than a statistic: another young person who drops out of school, turns to drugs as an escape, creates a life without means of support. And yet, each day we foster and witness the potential of children, inspiring them to rise beyond their circumstances to become productive, responsible, caring citizens.
Achieving this kind of change requires optimism, courage, and a DREAM BIG perspective. It requires a commitment to practice the principles that Seligman and Cramer teach us about the power of effective leadership.
What's your bold, audacious, dream big goal at work, at home and in life? Are you getting closer to achieving it? When you find yourself drifting from your vision, learn to practice and harness the power of optimism.
"Never doubt that a small group of thoughtful, committed citizens can change the world; indeed, it's the only thing that ever has." - Margaret Mead
This content was written and shared by guest blogger, Jory Fitzgerald Kelly.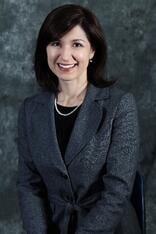 Jory Fitzgerald Kelly is president and CEO of Family & Children's Center, the parent company of Boys & Girls Clubs of St. Joseph County. Fitzgerald Kelly joined Family & Children's Center in 2001 and was most recently Director of Resource Development prior to her appointment as President and CEO.
She has nearly a decade of direct programming experience as a high school and middle school teacher and director of before and after school programs. Fitzgerald Kelly is a passionate advocate and visionary leader in advancing Family & Children's Center's mission to build strong families and healthy children. Fitzgerald Kelly is a graduate of Loyola University Chicago where she earned a double major in Education and Communication.
Connect on social media:
Family & Children's Center Facebook and Twitter
Boys & Girls Clubs of St. Joseph County Facebook and Twitter