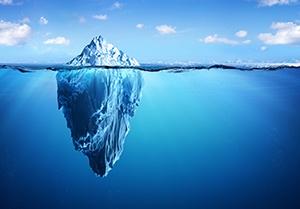 Risk is defined as the potential gain or loss of something valuable. Many risks are easily identified as physical, financial, or strategic loss. Others, like emerging risks, are difficult to identify or quantify. They typically have a high degree of uncertainty and there tends to be no common approach. Emerging risks often start as a trend, or slight shift, that will ultimately have impact years down the road.
New risks often take years to mature and are very complicated in the process. As little as five years ago, cyber risk was considered an emerging risk. Today, it is better known, but arguably still emerging due to the highly uncertain, unpredictable, and rapidly changing nature of the risk.
So what are a few risks to keep an eye on? The following three examples are actively emerging today:
Brand reputation in social media - A simple tweet or post can be viewed as "news" and go viral before a company has any chance to react. A recent example is Newell Brands, parent company to Crock-Pot, and the portrayal of a fire caused by a faulty slow-cooker. Social media reaction and commentary caused a 24% drop in stock prices. This forced the parent company to open social media accounts to defend their product. All this purely due to a fictional TV event and viral reaction. In an ever-shrinking global community, any type of brand reputation management through social media will continue to be a threat… or an opportunity!
Sexual Harassment in the Workplace – Recent allegations and media attention on the topic are bringing a new level of risk and awareness to the forefront. The list of high-profile, household names under scrutiny continues to grow. Time Magazine even selected "The Silence Breakers" as the 2017 Person of the Year.
This movement is bringing the conversation to the surface. EEOC related accusations are growing regardless of industry segment. Turning a blind eye to poor actions is not acceptable for a board or corporate governing entity. It is being suggested that, in addition to the individual accused, companies and their individual directors' and officers' should also be held liable for allowing such activity to occur. Allegations of misconduct can no longer be kept under wraps. All companies, public and private, need to review their programs and policies around such matters.
Cryptocurrency – This digital or virtual currency is designed to work as a medium of exchange. In 2017 new cryptocurrencies raised more than $3.5 billion in initial coin offerings, a type of fundraising like an initial public offering. The number of companies that now accept an alternate currency is growing. How will this impact future trade of your product or service? As popularity continues to grow, what happens to the traditional dollar and commerce system we know today? How does a company protect the currency in a digital world of hackers and cybercrime?
What emerging risks do you see impacting your organization in the next year, 5 years, or even longer? When you look past the risks of today and focus on the emerging trends, you can start to develop strategies. Strategic planning around these risks is an opportunity for your risk management functions to be proactive and add tremendous value to your company's future.