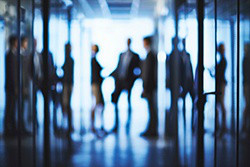 Which is more likely to happen to your company this year: (a) damage to property covered by insurance or (b) a claim alleging improper employment practices such as discrimination?
On average, the employment practices liability (EPL) claim is more likely. According to the Hiscox 2015 Guide to Employee Lawsuits, employers have an 11.7% chance of having an employment charge filed against them at some point. Since 2007, the U.S. Equal Employment Opportunities Commission (EEOC) has handled at least 82,700 charges of discrimination each year, with that number exceeding 93,000 in six of the last nine years.
And dealing with EPL claims isn't cheap. They typically require an attorney and often lead to some payout by the employer. The Hiscox Guide reported that 19% of the claims they studied resulted in some defense and settlement payment with an average total cost of $125,000. Jury awards are even costlier, averaging over $200,000, not including defense costs such as attorney's fees.
Few businesses would operate without insurance covering their property. Yet many businesses—despite the greater likelihood of an EPL claim and the high costs associated with them—don't buy EPL insurance.
EPL coverage can protect both small and large organizations and their executives from claims brought by current employees, former employees, applicants, and in some cases independent contractors. Covered claims may allege harassment, discrimination, retaliation, failure to hire or promote employees, hostile work environment, wrongful termination, as well as other wrongful acts. EPL policies also typically respond to charges brought by the EEOC.
If you are considering EPL insurance for your business, keep these 6 tips in mind:


1. Standalone EPL vs. Package "Throw-in" Programs
Insurance companies often add EPL coverage into their basic property and liability coverage programs. This is certainly better than nothing; but it's may not be the best way to structure EPL coverage. EPL claims are complex and involve a specialized area of the law. So many package carriers handle EPL claims as effectively as they do more typical liability claims. In addition, limits on this "throw-in" coverage are often inadequate and policy upgrades (such as the items discussed below) may not be available.


2. No Two Policies Are The Same
Unlike with property and general liability and auto insurance, there is no "standard" EPL policy form that most insurance carriers use. So policy terms can vary significantly from one carrier to another. It is critical to understand the policy's language, what it covers, and any exclusions to coverage.


3.

Hotlines Offered
Some EPL insurance carriers offer a free hotline to help answer your employment practice questions. This hotline provides you with the opportunity to get employment law advice, often from a lawyer, before making a decision that could result in a claim.


4.

Approved Defense Counsel?
Many EPL policies allow the insurance company to choose your attorney in the case of covered EPL litigation. So you may not be able to use your organization's regular counsel. Many employers—typically larger employers—may be able to negotiate a choice-of-counsel clause when obtaining the policy. Regardless, before you decide on a policy, you should understand whether you'll have any say in who represents your business in court on a covered EPL claim.


5. Third-Party Claims
Not all policies cover what are known as "third-party" claims. These are discrimination, harassment or similar claims brought by someone without an employment-related relationship—for example, a customer, vendor, or visitor. Some policies include these types of claims automatically, but others may require an additional fee to cover third-party claims. It is particularly important to know whether these are covered if your organization has a lot of direct contact with the public.


6. Shared vs. Individual Limits
Most organizations purchase stand-alone executive protection programs that include in one policy coverage for employment practices liability, directors-and-officers (D&O) liability, and fiduciary liability. These policies can be written either with shared limits or separate limits. In a shared-limit program, each of the three types of coverage taps into the overall policy limits. So if a D&O suit exhausts the limits of your program, coverage may not be available for any EPL or fiduciary claims arising during the same policy term. So the limits in a stand-alone executive protection policy should be structured in a way that reflects the nature of your organization and its operations.
The frequency and cost of employment practices liability claims are making EPL insurance as necessary for employers of any size as property insurance. But it is not one-size-fits-all coverage. The coverage terms can be as varied and complex as the EPL claims themselves. So before you purchase EPL insurance, make sure you understand differences in the policies and carriers you are considering and that what you purchase is properly structured for your organization.