Today we're sharing insight from guest blogger Shery Roussarie, President and CEO of Allied Physicians of Michiana, LLC. We hope you enjoy Shery's wisdom and perspective.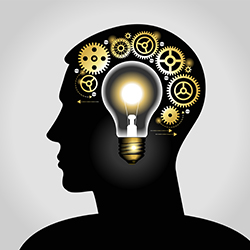 "Know thyself"
Plato used this as an admonition that we should remember who we are and know our place. Aristophanes used these two simple words as a warning about a lack of self-awareness.
If properly navigated, the chasm between knowledge of self and the lack thereof can become an opportunity for growth and development of the individual and the team. Yet if undeveloped, it can become dangerous. Oh, we can get by. But a wake of confusion and frustration litters our path. How hard it is to see ourselves, understand our gifts and talents, and then let go of those areas where we are less gifted and talented. In other words, how willing are we to operate in our areas of strength and not only allow, but encourage, others to operate in theirs?
Looking over the course of my career, I started out knowing everything. If I felt my vast knowledge was in question I could restore equilibrium by asking questions I knew the answers to. I confidently applied this strategy, until I attended a conference where I heard someone else asking questions he already knew the answers to. I thought, "That is really annoying. He's not fooling anyone." I was quickly struck with the awareness that I did the same thing and, therefore, must sound equally as silly, if not downright arrogant. I quickly abandoned that brilliant approach.
In those early years, I sought to hone my skills of being highly organized and extraordinarily detailed. I had a system and process for everything…. if I could just stay with it. Each new system I saw promised to work better than the one I had. So I would change with the expectation of never, ever forgetting another thing. Eventually, I realized I only needed to find a system that worked just for me.
Two huge epiphanic experiences helped develop my self-awareness. The first involved a visit to my mother. A gifted artist, she'd painted a gorgeous Tuscan hillside on her bedroom wall. It was a true work of beauty. I stood in awe and eventually commented on my wish to paint like her. She pulled a picture from a drawer, handed it to me and said "Just use this, it's easy." This was the first time I realized that the activities and interactions we manage easily in our lives are where our gifts and talents lie. It is in those activities which come so easily to us that we do not realize the brain power or skill that others see in us.
My second experience was less enjoyable but equally instructive. I was being deposed for the first time. I believed I was being helpful and instructive by giving opposing counsel background and detail to each of his questions; yet I felt him getting angrier and angrier with me. When reviewing this with my wise and trusted attorney, he identified that I process information very literally. The other attorney was asking A so that I would give him Z, and I was giving A, B, C…all the way through to Z. Never before had I seen myself in this way. It was an immediate and extraordinarily freeing moment. I have always known I process inquiries and information differently from many, but this was the first time it was defined.
I am still learning. I now know I need others' insights to comprehensively interpret and understand the world around me. Time is teaching me to appreciate, with personal and professional satisfaction, where I am skilled and also to delight in the strengths of others.
As leaders, our job is not knowing how to do everything. (Thank goodness!) Our job is to recognize our strengths and limitations, and then assemble a group of people who balance and supplement one another, a group who is willing to challenge as well as support each other.
The more we become familiar with the steps, or missteps, that have fashioned our own journey, the better we are able to help others recognize their skills as well. True and honest familiarity with ourselves aids in the successful development of teams and individual employees. Knowing ourselves directly impacts our ability to give our best to our organizations, our relationships, and our community.
What's The Risk?
The tides of influence in our surroundings are strong. The opinions and pressure of others and our circumstances push on us constantly. They push us towards what we "should" do versus what is "meant" to be done. Without the strength and wisdom that comes from knowing ourselves, we are on shifting sands. Proverbs says iron sharpens iron, so should one person sharpen another. Collectively, we are brilliant!
This content was written and shared by guest blogger, Shery Roussarie.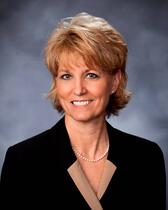 Shery Roussarie has been the President and CEO of Allied Physicians of Michiana, LLC, since November 2007. Allied is an independent, multispecialty medical group in North Central Indiana comprised of 54 surgical, medical, and allied health providers. During her tenure with Allied, the company has grown in services, scope and reach through developing leadership and collaborating partnerships with local hospitals, payers and employers. Ms. Roussarie led the organization through a construction project which repurposed an old shopping center into a vital, vibrant medical complex. For this project, Allied was honored with a St. Joseph County Chamber of Commerce 2012 Economic Impact Award.
Ms. Roussarie received a Bachelor of Science degree from Texas Tech University and Masters of Healthcare Administration and Masters of Business Administration from University of Houston – Clear Lake.
Prior to joining Allied, Ms. Roussarie was the Administrator of several Independent Practice Associations with North American Medical Management in Houston and later became the Regional Vice President of the Arizona market. In 1999, she moved to South Bend upon accepting the position of Chief Executive Officer of Select Health Network / Executive Vice President at Saint Joseph Regional Medical Center.
Ms. Roussarie's business philosophy is "start with yes" and is anchored in servant leadership.
Connect with Ms. Roussarie on LinkedIn.
Connect with Allied Physicians of Michiana: LinkedIn, Facebook, and Twitter.