Today we're sharing insight from guest blogger, Brad Duncan, Branch Manager and AVP at Centier Bank. We hope you enjoy Brad's wisdom and perspective.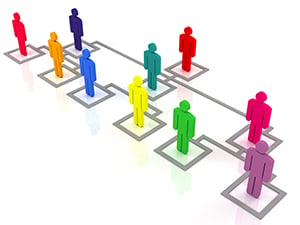 Since I was a child, I have always admired great teams. Who wouldn't want to be a part of the 1985 Celtics, 1996 Bulls, or the 2018 Golden State Warriors? Unfortunately, I was not born to be a basketball player, but I have always strived to lead others. I believe the thing we forget is that leadership should not just be associated with a CEO, CFO, or Executive Director, it should be something you desire in every individual that touches your organization. Leadership comes in layers and each layer makes the organization better. When you add a player to a basketball team, that team gets better or worse depending on who is added or subtracted. Business is no different as each employee makes their mark on your company.
I have always believed a leader does three things: sets the standard for your business practices, challenges the status quo, and makes others better. If you have an associate who does these things in the right fashion, your job is to coach that player to be an all-star. I have encountered those who think leadership needs to be a top-down position – the problem in planning that way is that you lose all hope for the next generation and end up searching from the outside to grow your business.
In order to identify future leaders, I look for people who set the standard. I look for those who come in early, ask for extra work to do, and are constantly trying to better themselves all while benefiting the business. These individuals often possess the desire to lead and just simply need the right mentoring to refine their skills. I also think leadership is seen in those who challenge the status quo. The people who are trying to understand the "why" behind your current business practices and work to find solutions to make processes run more efficiently. These are the people who can lead a charge for change and find a solution to a problem that others may not have been able to uncover.
To me, the most important aspect of leadership is making others better. I am constantly challenging my staff to do something different, to get out of their comfort zone and grow our business. For instance, my company's main focus is community impact and getting involved to serve clients and our community. A challenge I made last year was to an employee to see who could volunteer more for the year and make a bigger splash in our community. It was a tight race, but she killed it and took home the victory. This small challenge got her out of her comfort zone and allowed her to stand out in the company as someone who puts others first! I believe small opportunities to shine are good examples of ways we can identify and grow the talent on our bench. Without growth opportunities, I would never have found my path in life. We need to do everything we can to create that opportunity for those around us.
The most common objection to this philosophy is the old saying "if you want something done right, do it yourself." I can tell you right now, if you are leading every minute of your day, you are either a bad teammate or you need to change teams. If you are leading and can't allow someone to take ownership of a task or project then you are missing the point of this article.
My last job was a prime example of this flawed leadership. My boss was behind on his goals and my branch was his top performer. He had many other branches that needed to pick up the slack and rise to the occasion, but whenever he was in a pinch his tactic was always to approach me and say, "I need you to really focus on over performing in this category" or "how else can you add to your that category." This made no sense. Instead of tasking someone with potential, he focused on pushing his performers to their limits. Because of this leadership, I left, and five other managers left shortly after. When you don't focus on creating multiple leaders or giving everyone tools for success, you can burn out staff and create an opportunity for failure when the remaining leaders move on from your organization.
Leadership comes in all forms but the biggest thing we need is to realize everyone in our organization has a role in leadership. We need everyone focused on driving towards a goal that matters to them and your business in order to grow in today's world. If you have the opportunity to invest in something, make it those around you because it will always pay off.

What's The Risk?
Without planning for the future, you are failing in the present. Focusing on developing associates in your organization is like a savings account - it is an investment in your future, it just takes a little interest!
This content was written and shared by guest blogger Brad Duncan.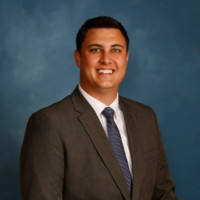 Brad Duncan is the Branch Manager and AVP at Centier Bank. Centier is a Family Owned and community-oriented bank. At the Zionsville office Brad works to ensure all business and consumer clients are served just like they are a member of the family! Previously Brad has lead banking offices in the Marion County and Boone County markets. Over his career he has helped people make the right financial decision for themselves and/or their business. His goal has always been to help them navigate their own financial roadmap.
Brad is a graduate from the Purdue University with a degree in economics. He is on the board of directors for the Zionsville Chamber of Commerce, a member of Zionsville Lions Club, and involved at St. Alphonsus Liguori Catholic Church.
Brad has been married for five years to his wife Molly and they have a great dog name Fred. He enjoys golfing and travel when he isn't working or volunteering in the community.
Connect with Brad on LinkedIn. Connect with Centier via their website, LinkedIn, Twitter, and Facebook.