Today we're sharing insight from guest blogger Jon Brickner of HR Collaborative. We hope you enjoy Jon's wisdom and perspective.
Whether the radical disruption of 2020 thrust your business into fight, flee, or freeze mode, none of us can deny that the way we work will never be the same. And change isn't done yet. It may never be. Always-on transformation seems to be here to stay.
And while quarantine-required remote work initially boosted productivity, as organizations return to their old ways of working, engagement, collaboration, and business performance are starting to fall again.
But this trend isn't equally distributed across all companies. At HR Collaborative, we've seen "a tale of two cities" this year. The organizations that embraced modern leadership and a remote infrastructure pre-pandemic weathered the storm much better than those that hadn't.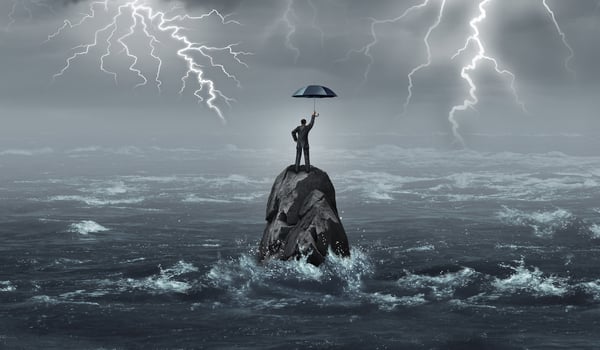 Resilience Begins With Leadership
Recent research from Gallup suggests that how we experience work boils down to only two factors — who we work for and who we work with. Who we work for has the most significant impact, accounting for 70% of employee engagement variance. (Who we work with accounts for the remaining 30%).
Of course, salary, benefits, and perks matter. But this recent research shows that human connection, collaboration, and support are topline drivers for businesses.
As many of us have experienced, being a modern leader means flipping the script on leadership. Modern leaders work for their teams, not the other way around. They lead with coaching, not directing. They replace evaluation with development. They reject gatekeeping in favor of information sharing. They connect their team's work to the greater purpose of the organization. They foster inclusion and belonging. And they demonstrate frequent appreciation.
Organizations that encourage and foster those characteristics reap the benefits. There is a strong correlation between modern leadership and increased engagement, effectiveness, revenue, and retention.
Environment Matters Too
While leaders color the experience of their distributed, remote workforce – they cannot unleash the magic of innovative, agile, high-performing teams without the proper infrastructure.
Josh Bersin and Deloitte have found that tools, rules, norms, and culture, coupled with leaders who acknowledge and embrace resilience, thrive in the new normal work.
Questions to ask to reorient your organization toward a digitally distributed work environment include:
Tools:

Is our technology for meetings, messaging, and file sharing simple? And do they work well for our needs? And what infrastructure does my team need at home (monitors, internet speed, etc.)?

Rules:

Do all of my team members know which tools to use for what purpose? For example, what tools are best for status updates? Personal updates? Collaboration?

Norms:

Where am I expected to be, and when? How do I show up (e.g., with/without video)? When should I have focused work vs. be on-call for collaboration?

Culture:

Can I bring my full self to work? Do I have the safety to admit mistakes or the mistakes of others without retribution? Am I giving and receiving critical information and learning and growing regardless of my physical location?
Ensuring that your employees are set up for success — no matter where they work — can significantly impact their work experience.
What's The Risk?
Practicing modern leadership is more critical than ever. We humans crave predictability. When we find ourselves facing the unknown or an impending disaster, we often default to command-and-control leadership. This often leads to rigid thinking and narrow-minded decision-making.
Instead, we should see those challenges as opportunities for personal and organizational growth. Reframing the situation allows us to settle into a rhythm of coaching, developing, and empowering our teams. Not only does that lead to better decisions in-the-moment, but it also moves our teams toward a more secure, agile, and profitable future.
In their 2021 Global Culture Report, O.C. Tanner found that organizations with non-thriving cultures experienced a 40-60% hit to their engagement, retention, and Net Promoter Scores in 2020. Organizations with thriving cultures? They only saw a 5% reduction along these same dimensions.
The companies that empower their leaders to empower their employees are the ones that will not only survive but thrive in the ever-changing new now.
This content was written and shared by Jon Brickner.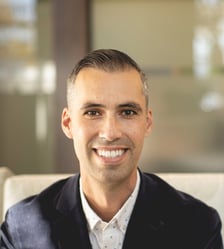 Jon Brickner is a people strategist and leader with over 15 years of experience architecting human capital solutions across a variety of industries. With a passion for human-centered design and an MBA in organizational behavior from Case Western Reserve University, Jon currently serves as the Thriving Workplace Architect at HR Collaborative. At HR Collaborative, he develops strategies and platforms that support the organization's vision to create thriving workplaces for 1 million people. He is a master certified coach and facilitator, is published in Corp! Magazine, Talent Management Magazine, and Workspan, and regularly sits on panels and forums across Michigan.
Connect with Jon via LinkedIn.