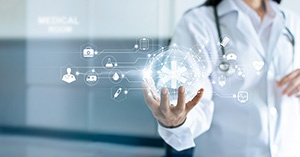 National Public Health Week (NPHW) is an opportunity to celebrate the power of prevention, advocate for healthy and fair policies, share strategies for successful partnerships, and champion the role of a strong public health system. Despite advancements in public health, Americans live shorter lives and suffer more health issues than people in other high-income countries. Below are the pillars of public health:
BEHAVIORAL HEALTH
Behavioral health includes addiction, mental illness, and suicide. One in every five U.S. adults experiences mental illness.
Opioid addiction is at the forefront of behavior health. Killing 91 Americans a day, this epidemic is single handedly reducing the average American life expectancy.
One way to combat mental health and addiction is to offer Employee Assistance Programs (EAPs). EAPs can provide aid through counseling and other resources to help improve the quality of life, on and off the job, for employees. To learn more about EAPs, take a look at, What To Look for When Choosing An Employee Assistance Program.
COMMUNICABLE DISEASES
Prevention is the key to keeping communicable diseases at bay. There are three factors to do this: public health, access to care, and individual responsibility.
Professionals in communities continuously monitoring for viruses and bacteria. Based on what they find, they will investigate, work to contain the disease outbreak, educate the community, and in some cases, administer immunization programs.
Access to care can not only prevent disease, but if addressed in a timely manner, can also help stop the spread. Encourage employees to take advantage of preventive care and services. This can help keep your workforce healthier and keep healthcare cost down. The Emphasis On Preventive Care is a great resource on the importance of preventive care.
ENVIRONMENTAL HEALTH
Environmental health is closely intertwined with policy. Air pollution and lead paint are proven environmental hazards where policy was necessary to improve the health of millions of Americans.
One environmental issue that cannot be directly prevented is extreme weather and fires. The severity of these events has increased over the years. And while you cannot prevent them, it's important to be disaster ready in your business and home. For tips on preparing for a disaster, take a look at Are You #DisasterReady?
INJURY AND VIOLENCE PREVENTION
The U.S. unintentional injury rate spiked 10 percent between 2015 and 2016 — the biggest single-year increase since 1936. Injury and violence, is the number one cause of death for Americans ages 1 to 44, killing nearly 200,000 people in the U.S. every year.
Between 2015 and 2016, motor vehicle deaths rose five percent and fatal occupational injuries increased by seven percent. Gun violence across the country kills an average of 96 Americans daily. Accidents and violence can be preventable, make sure you and your employees are educated and prepared. Take a look at Guide To Workplace Safety and Best Practices For Developing Your Workplace Violence Program, for tips on decreasing unintentional injuries.
Join the movement and help improve our nation's public health and prevention. It starts with knowledge. Commit to improving public health and prevention by taking small steps each day for a healthier life.