Today we're sharing insight from guest blogger, Jim Gilkey, Director of Member Development at trueU. We hope you enjoy Jim's wisdom and perspective.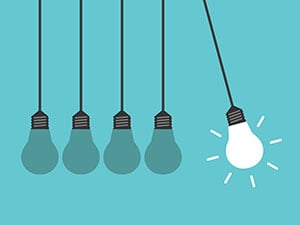 I remember when my first employee quit. I was sitting in my office, a first-time branch manager at Enterprise Rent-a-Car, listening to a newly hired employee explain to me how he got an offer from "his dream job" and how he would be leaving me in two weeks. I told him, "no worries - sounds like a once-in-a-lifetime opportunity" and let him take the next two weeks out of the office to prepare for his next role.
I sat in my office for a while after he left. My head was spinning - a battle was raging inside me. One voice was trying to reassure me, explaining the logic of why this employee left (he is a millennial), telling me that I'd do the same if I were in his position (no one grows up dreaming of renting cars for a living). The other voice was not as sure.
Would that employee have quit if I was a better leader?
Shane Snow, in his book, Smartcuts, draws a parallel between Newton's First Law and employee engagement. If you can't remember, Newton's First Law, also known as the Law of Inertia, says an object in motion stays in motion while an object at rest stays at rest.
I agree with Snow that we can learn a lot from Newton's law when it comes to work. There are stories of many successful people (including astronauts that walked on the moon) who made it to the top only to come crashing down, and Shane Snow warns us in his book that a lack of forward momentum comes when there isn't a clear next step. He says: "When there is no forward momentum in our careers, we get depressed too."
Harvard Professor Teresa Amabile did research to find a solution. Amabile and other researchers analyzed over 12,000 entries of daily work diaries kept by 238 research participants to determine what factors play roles in employee's job perception. They found that the factor with the biggest impact on people's inner work lives the most was progress. Momentum, regardless of size (minor victories had the same impact as major breakthroughs), had a profound effect on human psyche. Employee satisfaction, retention, even workplace depression all can be traced back to the level of progress an employee felt.
I have the fortune to connect with some really talented momentum builders within the trueU community. These leaders understand that not every individual relates to the world in the same way, so they have to make progress felt in a variety of ways to engage all employees.
It means a lot to say "good job" to an employee when he or she has a breakthrough at work, but for Freije-RSC that wasn't enough. Freije-RSC created a Culture Board - a gamified visual of the shared experiences Freije-RSC leaders want every employee to have. For office employees this game board could be hung up at a desk, while employees in the field carry wallet-sized boards. Every book they read, class they take, and service project they participate in earns them a sticker for their board. Employees not only feel the momentum taking a course on time management or getting their yearly physical or from setting up a 401k, they see that momentum on their Culture Board and can show their progress to coworkers and friends.

What's The Risk?
When companies don't help employees track their personal and professional victories, momentum comes to a screeching halt. Employees will disengage, and some may even experience depression or quit.
Taking steps to create small wins for your employees doesn't have to be a huge undertaking, but it needs to be a core part of your business strategy. Small victories create momentum and as Newton says, "An object in motion will stay in motion."
This content was written and shared by guest blogger Jim Gilkey.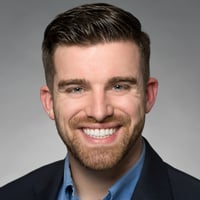 Jim Gilkey is the Director of Member Development at trueU. Jim was drawn to trueU because of his passion for helping others grow and excel. He grew up thinking a job was just a means to an end but found out that doesn't have to be the case – it is possible to be truly passionate at work. trueU helped reinforce that, and now Jim wants to share that message with others. His role at trueU is to work with members to quickly identify their needs and help them build a path to maximize the impact of their trueU experience. Before trueU, Jim worked at Odyssey, helping to build and manage their local sales division. He has over 8 years of sales and management experience across advertising, marketing, and technology industries. In his free time he can be found reading (endless piles of) management books, playing with his 5 kids, coaching a little league team, running in Obstacle Course Races or serving as a big brother for Big Brothers Big Sisters.
Connect with Jim via LinkedIn and Twitter. Connect with trueU via their website, Twitter, LinkedIn, and Facebook.