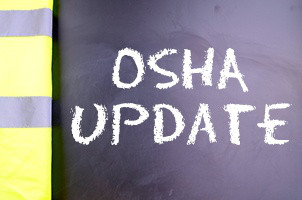 OSHA has proposed a delay in the compliance date for the electronic submission of injury and illness logs. Rather than the original deadline of July 1, 2017, OSHA has announced delaying the submission deadline until December 1, 2017 to provide the agency with time to review the rule and questions that have been raised.
In the Notice of Proposed Rulemaking, OSHA stated: "this delay will…allow affected entities sufficient time to familiarize themselves with the electronic reporting system, which will not be available until August 1."
A brief review of the changes on this rule are as follows:
May 2016 – OSHA issued final rule related to the collection of workplace injury and illness data, a part of which is the electronic submission of injury and illness logs. The original compliance schedule called for submission of 2016 Form 300A by July 1, 2017 for impacted employers.
May 2017 – OSHA shared intent to propose a delay in the 2017 submission deadline, but no new date for compliance was provided.
June 2017 – OSHA officially proposed a delay in the submission deadline from July 1, 2017 to December 1, 2017.
What Does This Mean For Employers?
It is still a bit of a waiting game to see what OSHA decides after this additional review period. For the time being, employers should plan on the electronic submission form being available beginning August 1, 2017 and that all 2016 Form 300A should be submitted by December 1, 2017. Keep an eye out for updates as this timeline could change.

Who Does This Impact?
Who is impacted by the recordkeeping rule? There are 2 groups who must comply:
Stay tuned for updates once more information is released from OSHA on this matter. If you have questions in the meantime, do not hesitate to reach out to me or another member of the loss prevention team.