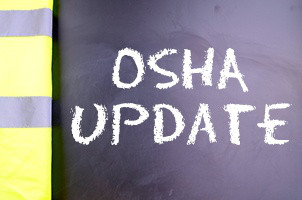 In 2016 OSHA issued a final rule on respirable crystalline silica which called enforcement in the construction industry beginning June 23, 2017. But this spring OSHA delayed that compliance schedule in order to "conduct additional outreach and provide education materials and guidance for employers." So for those in construction, you have some extra time. Enforcement will not begin until September 23, 2017.
We've received many questions on this topic, so for those who may be impacted by this OSHA standard, we highly encourage you to check out the full details of the rule on the OSHA website and an overview on our blog.
But don't let these extra 3 months slip away! It is important to review the final rule to see how it impacts your organization and begin making plans so you can be in compliance by September.
Approximately 2.3 million workers are exposed to respirable crystalline silica each year. If your employees are at risk of this exposure, please make sure this updated rule is on your radar and is part of your workplace safety efforts.
If you have questions, do not hesitate to reach out to me or another member of the loss prevention team.