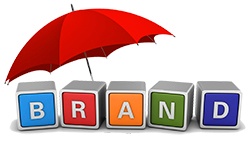 Reputation risk consistently finds itself among the top concerns for businesses. Especially with the rise of social media, companies are concerned with how quickly and significantly their reputations can be threatened.
What can you do to protect your company's brand? Make the most of your social media usage by avoiding these 8 mistakes:
1. Not Having A Strategy
Approaching social media without a strategy is dangerous. Yes, things will come up that you didn't plan for and there will be a lot of trial and error to find out what types of content works best. But as social media speaker and author Jay Baer puts it: "The goal is not to be good at social media. The goal is to be good at business because of social media." You need a plan in place in order to truly reap the business benefits. This plan will outline why you are using social media and your goals – goals which should align with your company's overall needs.
2. Using The Wrong Networks
You don't need to try and master all social networks at once. There are some networks that may not even be worth your time. How do you decide? Go where your target market is. If your target audience isn't on Instagram, then perhaps you shouldn't be there either, or at least it should not be a top priority. Turn your attention to the networks where your clients and prospects are – and start there. Then as you master those networks you can start to explore the possibility of others.
3. Using Networks Incorrectly
Each network has its own tips, tricks, and intricacies. Failing to take time to learn how to properly use a network will prevent your business from getting the most out of social media. And it can actually hurt your brand. There are countless stories of companies whose brands have taken a hit due to errors on social media – hashtag fails, grammar mistakes, and more. Don't put your reputation at risk. Learn the networks in order to use them effectively.
4. Inconsistency
Be consistent across your networks. Make it easy for people to identify you when they visit each of your pages. Establish a brand voice in your posts. Practice consistent posting habits.
For example, you may have the same or similar name to other organizations. We know this all too well at Gibson – Gibson guitars anyone? Even if this isn't the case, you still want users to know that it is your page or account immediately based on the logo, images, and colors. If it takes longer than a few seconds to identify the page as yours, visitors aren't going to stick around. Though the layout of each platform is different, you can still create profile images and bio information that is similar across all networks.
5. Inactivity
Inactivity is BAD. A user visits your Twitter profile only to see that your last tweet was over a year ago…what does that immediately say about your company? Someone comments on your Facebook post asking a question or sends a Facebook message and you don't respond for days or weeks…is this going to make them feel positive about your organization's customer service? If you are going to do social media then commit to it. Keep your accounts active and make sure someone is monitoring for comments, questions, and concerns.
6. Overselling
Who wants to follow an account that is only trying to sell something? YUCK! Overselling is a huge mistake. Your social media channels should add value. Sharing helpful and useful content is a direct reflection of your brand. Focus on engaging your audience. A strong sales pitch is for a different time and place.
7. Overlooking The Power Of Employees As Advocates
Many companies fail to utilize the power of employees as brand advocates. Sure, there are risks associated with employees using social media, but there can also be incredible benefits. A post or recommendation from an employee is going to hold so much more authenticity than if it came directly from the company's social media account. Employees can become your biggest advocates…if you empower them to do so.
Educate employees on how to use social media and build their personal brands. Outline guidelines and recommendations in a social media policy. And create a culture where employees feel engaged and valued. Disengaged employees have no motivation to share positively about your organization and could instead share their negative feelings.
8. Failing To Measure Results
To make the most of social media, you have to understand how your efforts are performing. This goes beyond just measuring followers, likes, and comments. Are your posts engaging people? Are they reaching the right people? Do they drive traffic to your website? You can't judge progress towards your goals without measuring these types of results.