Today we're sharing insight from guest blogger Connie Chwan, Certified EOS Implementer™. We hope you enjoy Connie's wisdom and perspective.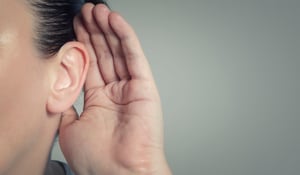 "Urgent things shout…important things whisper. Listen to the whispers." Though I do not know whom to attribute this quote, this powerful sentiment has rung true throughout my lifetime.
It is easy to focus on the urgent in our businesses and in our personal lives. The urgent is standing right in front of us, demanding attention, poking us in the shoulder if we momentarily avert our gaze.
Addressing the urgent things in our business feels productive. There are times when you could make the case that solving the issue that shouts at you loudest is productive. But I doubt you can make that case every time something urgent pops up. More importantly, if you find yourself constantly choosing the potential for productivity as your purpose for solving an issue, some deeper issues will likely stay hidden underneath.
I can make the case that productivity isn't about getting more done; it's about what you get done.
Listening to the whispers helps us become fully aware of what is happening around us – what opportunities are gently knocking on our door – what issues we can solve that would get us closer to our vision. Perhaps there is a potential target market client anxious for you to reply to their email. Or maybe you've hit the ceiling on a certain issue, and the solution lies in your ability to simplify.
How can we lean into the whispers? Here are three tips for your consideration:
Get some perspective. Ensure your leadership team "climbs the tree" periodically. Taking the 30,000-foot view of your organization's strategy will help you see if you are still on course or if you are overlooking opportunities.
Clarify roles within the organization so decisions are made by the people closest to the issue.
Confirm there is alignment throughout your organization. Alignment creates clarity so there is less room possible for confusion.
Our world today often contains so much volume. What gets drowned out is what's truly important. My challenge to you is to shut your door, turn off your technology, and just listen… you might just hear the important things.


This content was written and shared by Connie Chwan.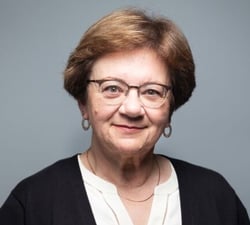 Connie is the owner of Pure Direction, LLC and a Certified EOS Implementer™. She has over 40 years of experience as an entrepreneur in the health care industry, outdoor recreation, and most recently as the president and CEO of an economic development company that served as a business incubator to more than 150 Ohio-based companies. Connie has spent her career developing people, helping companies grow locally and nationally, and creating strategic alliances and partnerships.
Connect with Connie via LinkedIn.