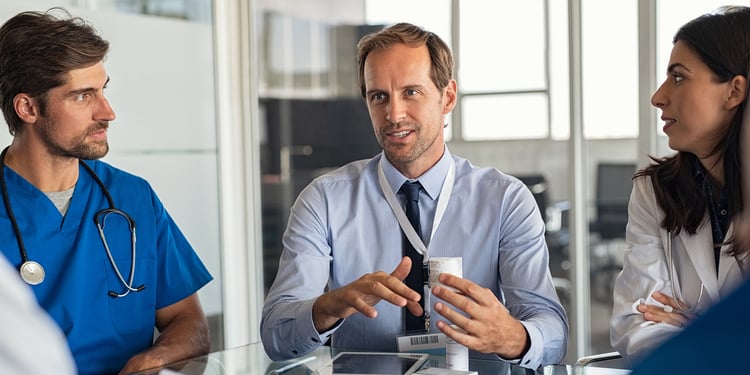 Warren Buffett said, "there are two sides to every coin…price and value. Price is what you pay, and value is what you get."

In today's healthcare system, there is a broad range in both price and value, and unfortunately, traditional health plans do not effectively support members consistently using high-quality, affordable providers and facilities.

On the value side of the coin, there are several reputable quality measures that consistently demonstrate wide variability in safety scores, infection rates, and overall health outcomes – even between two hospitals within the same system! And the statistics on unnecessary care, overuse of testing, and misdiagnosis are staggering.
30% of cancers are misdiagnosed and 40% have ineffective treatment plans
6 out of 10 spine surgeries are unnecessary
Approximately 50% of Americans are on one or more of the wrong medications
On the other side of the coin, healthcare prices are rising faster than any other category of our nation's GDP, and as a result, health insurance premiums are rising on average 6-9% each year. With traditional, status quo health plans, employers have very little choice but to shift costs to their employees by increasing out-of-pocket expenses and leaving the average American living paycheck to paycheck functionally uninsured.

Fortunately, healthcare is fixed!

Employer-optimized healthcare models are gaining significant traction across the nation with employers of nearly all sizes and across all industries leveraging proven strategies to optimize their healthcare investment and provide high-quality, affordable healthcare to their people. Organizations such as Health Rosetta have built an ecosystem of employers, vendor partners, and benefits advisors to accelerate the adoption of these strategies.

At its core, employer-optimized healthcare puts the plan sponsor in the driver's seat to create an environment where their employees are consistently accessing high-quality, affordable healthcare. It emphasizes transparent, fiduciary plan administration, aligned advising, patient-centric primary care, transparent access to pharmacy, and value-driven contracting with high-quality facilities and providers.

Most leaders care deeply about their people, yet unknowingly they are providing health benefits that have real quality concerns and are increasingly unaffordable. As of one of seven Health Rosetta Advisors in Michigan, I'm on a mission to help leaders optimize their healthcare investment & deliver world-class healthcare for their people.
Join me and my colleagues from Gibson for a 2-day virtual summit to learn more about the employer-optimized healthcare model. Learn how to see beyond traditional, status-quo health plans and find your edge by delivering world-class healthcare for half the cost. Featuring Health Rosetta Co-Founder & CEO Dave Chase and other thought leaders. Click the button below for more details and registration information!