Today we're sharing insight from guest blogger Tony Tranquill, President & CEO of Wayne Pipe & Supply, Inc. We hope you enjoy Tony's wisdom and perspective.
"…mentoring often involves telling people what they need to hear, rather than what they want to hear…" - John Wooden, A Game Plan for Life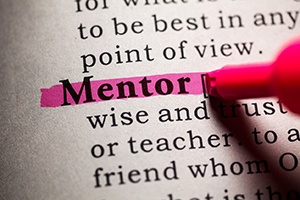 I was a freshman student attending Auburn University, thrust into an engineering co-op role with a fitness manufacturing company. The Vice President of our company was an Alabama graduate and a former student under Jack Welch's management training program at General Electric. Despite the never-ending bantering that took place between us about the Alabama vs. Auburn football rivalry, the V.P. took me under his wing and began to mentor me in ways I didn't even realize until much later in life.
After graduating in the mid 90s, he called to offer me a position with his new company as a Production Manager. A year later he promoted me to General Manager. I recall a trip we took to present our technology to a global leader of appliances where we wanted to displace their current supplier. I was 28 years old entering the conference room. I had been preparing and training for months for the big presentation day which now looked more to me like climbing Mount Everest where my preparation was totally inadequate.
I recall my boss, now turned coach, telling me to keep a positive attitude, be calm and professional, and that I could do anything I set my mind to provided I was willing to do the hard work required, always tell the truth, and never compromise my character. I remember him asking me if our product would do everything they asked and if I truly thought it was a better value proposition than what they were currently using? We walked out of the meeting with a purchase order, a check, and 20 years later the company still has the business.
His leadership and mentorship style were always demanding but fair, honest, and sometimes painful, yet always loving and encouraging. He has been with me at every crossroad in my life from college, to career, to getting married, to involvement with my family and children; the list just seems to never end. Even though we are over 600 miles apart, his "always accessible" demeanor makes it seem like he is right by my side.
The importance and impact he has had on my life is something I am now compelled to share through mentorship. Without his mentoring, I don't believe I would be where I am today in my career or my positive outlook on life. I believe we can all be lifetime learners and we do this through learning and teaching. We are either helping or learning from people and their experiences and I believe everyone has something to contribute if they choose to. These shared experiences and learning opportunities can help accelerate key areas in our career development and impact the lives of those around us.


What's The Risk?
It's a big competitive world out there. Taking off on your own can be costly in terms of time and money as well as physical or mental pain. Many mistakes can be avoided by listening or seeking the advice of people that might have already experienced a similar situation and are willing to share their experience through mentorship. – Business Partners
As a parent, it is never to late to spend that much needed time with you children listening and teaching while they are at home; you will never truly know the impact it may have on them. - Awareness
As a business leader, consider the impact of mentoring and having your employees mentor new colleagues to create a cohesive team atmosphere filled with positive encouragement and opportunity. In today's marketplace with low unemployment and shortage of talent, how can we afford not to train and mentor our employees for career advancement? – Training and Skills Development
As a professional, consider getting involved in your community and classroom teaching and mentoring students. It is rewarding to see them in the community and hear what they have done with the information they received from our time together. And remember, they will eventually become our future community leaders, so why not start engaging with them today. – Life Experiences and Connection
"What it comes down to, I believe, is that mentoring often involves telling people what they need to hear, rather than what they want to hear. When you are able to be humbly honest with someone about a situation with which you have personal experience—even if you risk angering or hurting that person—you are offering the most valuable gift of all." – John Wooden, A Game Plan for Life
This content was written and shared by guest blogger Tony Tranquill.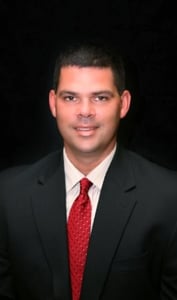 Tony joined Wayne Pipe & Supply, Inc. in 2014 as President and CEO. Prior to joining Wayne Pipe & Supply, he spent 18 years in gas combustion engineering and manufacturing with fourteen years as General Manager; eight years at Wayne Combustions Systems, a Scott Fetzer Company owned by Berkshire Hathaway, and six years at Sourdillon, Inc.
Tony serves on the Board of Junior Achievement of Northern Indiana. He also serves on the Board of Big Brothers Big Sisters of Northeastern Indiana and is Vice President of the Executive Board. He is serving as an Ambassador of the United Way of Allen County's Capital Campaign from 2016 through 2018 and serves as an active member on the Gateway Coalition for Northeastern Indiana. Finally, he previously served as a Board member and past President of the Cleaning Equipment Trade Association (CETA).
Tony has lived in Fort Wayne since 2007 and is a graduate of Auburn University, Auburn, AL with a bachelor's degree in Industrial and Systems Engineering (BS IE).
Connect with Tony on LinkedIn. Connect with Wayne Pipe & Supply via their website, LinkedIn, and Facebook.