Today we're sharing insight from guest blogger Karen Moscato. We hope you enjoy Karen's wisdom and perspective.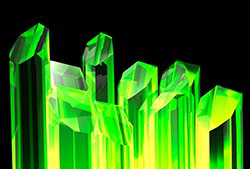 Growing up I loved watching Robin Hood and Superman. I was excited to see how the Sheriff of Nottingham's next evil plot to capture Robin was foiled. And I remember the magic of Superman being able to fly. Didn't you wish you could leap out a window and fly anywhere?
Each generation has their own superhero and nemesis; the fight against good versus evil. In the new movie Batman v Superman, good goes up against good. Or does it? I must confess I haven't seen the movie nor have a desire to do so. But the plot of good versus good intrigued me. Because really, one had to think the other evil in order to eliminate them. It is in our nature. We want good to win and what we perceive as evil to lose or be eradicated.
I have a great team to work with. They are from different generations and life experiences. Like most companies, we are working on efficiencies. How can we harness time management principles into a superpower so as to lessen stress and gain more efficiency? Since they are superheroes to our clients, I wonder what their kryptonite is in the workplace. Or who is their nemesis – the person or thing they must continue to foil in order to maintain the "good" of the company? What kryptonite cripples them?
In order to find out, I asked our Service Team Specialist to create a fun and light survey for our team so they could look at themselves in a different way. It would give me information to destroy the roadblocks that hinder their progress. Here is what I learned from their responses:
Who Is Your Favorite Superhero? Why?
The overwhelming favorite was Batman. They identify with him because he uses his strengths and resources for good, without "super" powers. Does that sound like the modern day workplace? Creating and maintaining superhuman projects, staying on top of the numerous information sources; all within 8 hours! Or is that 24/7? They feel like Batman; as they have no superpowers, but they manage superhuman feats within their limited being.
What Superpowers Do You Think You Have In The Workplace?
This question allowed their strengths to shine! The team mentioned their abilities to remain calm in spite of turmoil. Some noted their enthusiastic spirit to support and encourage the team. Still others commented on their ability to complete projects quickly and accurately, while a few shared their talent to switch gears and transform direction.
My job now is to help the team capitalize on these powers. If people are working in their strengths, they are happier and more productive. Can you see that I am a disciple of Marcus Buckingham?
What Superpower Do You Wish You Had At Work?
This was one of my favorite questions, in that the team could share what they wished they possessed. It gives managers ideas on how to help with skills individuals feel they don't have or those they feel are needed in order to do their jobs properly.
Speed came in as the number one answer. They want to accomplish tasks at a hyper-accelerated rate. Is this an indication of how fast companies are asking employees to assimilate information to become accomplished and competent?
The other popular answer was the gift of mind-reading. These individuals wanted to read minds to help clients with proactive solutions so they could drive value. They wanted to be able to use this power to help teammates with issues or provide better service with our sales professionals.
Their responses were unselfish. The team wanted something for the good of others or the company. This is what engagement looks like!
What Is Your Weakness (Villain) Or Kryptonite?
This question asked for them to be vulnerable. What is their kryptonite? What keeps them from doing their job as they wish?
Dr. Octopus was a popular villain! As problems and conflict arise on their doorstep daily, they wanted extra hands to be handling them all simultaneously. The Joker was another popular villain in their world. He is a constant distraction with numerous deadlines, all needing to be done at once. Some days they aren't laughing. And finally, Dr. Distraction takes honorable mention because of so much going on around them, it causes lack of focus.
Is there a common thread in all this? They want speed because of how fast information comes at them. Coupled with expectations of the service they want to give, many times they feel overwhelmed and tired. Wishing they had eight arms paints a picture of how many tasks they handle at once. The challenge is to support your team with time management tools to alleviate stress so they feel they accomplish something, while not sacrificing personal time.
What's The Risk?
Not knowing your team's enemies will lead them down the path of burnout, disengagement, and possible health issues. In a popular article from The Third Metric entitled, "How Your Job Is Slowly Killing You," it is noted that more than eight in 10 Americans are stressed about their jobs. Where is your team in this metric?
By learning and seeking out a team's strengths, or "superpowers," companies can create stress relievers and better wellbeing platforms for employees to stay engaged, healthy, and happy. The team functioning best in their superpowers can thwart the Joker when he comes calling….because call he will. Will your team be ready?
This content was written and shared by guest blogger, Karen Moscato. Connect with Karen on LinkedIn and Twitter.