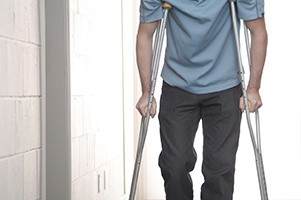 A strong return-to-work program has numerous benefits – for the employees and the employer! If you are having difficulty getting buy-in from your employees, front-line supervisors, or even top management to start or reboot your return-to work program, start by explaining the benefits of the program.

Benefits For The Employee
Since employees are our number one asset, let's start with the benefit to them. Having a strong return-to-work program means your injured employees are able to maintain financial security. Their normal paycheck is typically going to be higher than the benefits they would receive from the insurance company.
Statistics vary, but one study from a mono-line workers' compensation company indicates that after 12 weeks away from the job, there is only a 50% chance of the injured worker returning to work. By 6 months, the chance drops below 20%. After a full year, only about 1% of injured employees have a chance in returning to work. These numbers are staggering.
Most employees want to be productive members of society rather than sitting at home on the couch wondering if they are going to have a job to come back to. Having a strong return-to-work program keeps them in a routine. Even if an employee cannot perform their regular duties or work a full day, having them maintain a schedule keeps them on the path of healing.
There are many psychological benefits for the injured worker. Coming to work each day shows them they still have a job to come to and an employer who cares about them. Sitting at home without a routine can lead to depression, which can hinder the healing process. You could end up with a malingerer – someone who enjoys sitting at home collecting that weekly check from the insurance company – or have someone who does things outside their restrictions that hinders their recovery. Psychologically, it's better for an injured worker to be doing something productive – even if they can't perform their normal duties or perform at 100%.

Benefits For The Employer
Starting with how a return-to-work program benefits the injured worker and the rest of your workforce is a great way to kick-off a new program or rejuvenate your existing program. Getting management personnel, both upper management and those front-line supervisors whose assistance you need to administer the program, is also important.
Studies have shown that when a worker returns to work, even in a modified capacity, the medical treatment decreases. If an employee knows they will be returning to work in some type of modified or transitional duty, they are less likely to try to extend their disability and are less likely to file a fraudulent claim.
When an employee is working, you are getting some benefit by having them there - which ultimately reduces operating costs. It is much more cost effective to have an established employee working and receiving a wage than it is to go through the hiring process and training of someone else to do the job.
Lastly, having employees return to work in some capacity, even if it isn't their regular job, sends a signal to the workforce that you care about your employees.
There are numerous benefits to having a strong return-to-work program at your organization. If you are struggling to implement a program or make improvements, consult the above benefits to help show your workforce the value!