Today we're sharing insight from guest blogger Mike Cahill, President & CEO of Physicians Health Plan of Northern Indiana. We hope you enjoy Mike's wisdom and perspective.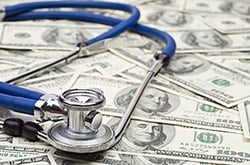 I was in a meeting the other day about a service my company had considered offering for a number of years. After about 10 minutes, I gave the go-ahead. One of our senior leaders mentioned they have been talking about this for a few years and had not made a decision, so why the need to move now on a decision?
My response, and one many of us should think about, is that putting off a decision is still making a decision. We must get some psychic boost from 'putting off' a decision versus deciding to not do anything. In the end, the results look the same. So why bring any of this up?
This country has had the same argument over health care for a long time. We keep trying to come up with a solution that isn't there. Health care is very expensive for a very few. In a commercial population, which excludes Medicare and Medicaid, the top utilizing 1% of the population uses about 35% of all medical costs. The top 20% use over 90% of all medical costs. If we took the lowest utilizing 50% of the population, we would find they only use 2% of all the medical spend in the country. Also, 85% of the population does not reach their deductible each year.
We all want unlimited access to whatever provider we wish, when we want, and have low deductibles and low premiums, all delivered in the newest, shiniest facilities. We also don't want to pay for the cost of high utilizers. Sounds nice, but it cannot be done. I hear 'let the government pay for it'. Well, last I looked the government was all of us. Their money comes from us, or they borrow it. By the way, borrowings get paid back eventually by, once again, all of us. We keep playing this giant shell game of trying to get other people to pay as much as possible for our benefits, while not restricting our access or increasing our responsibilities.
Decisions have to be made, and unfortunately, like much in life, there is no free lunch. We will have to give up things to get things. So, what's the risk?
Putting off a decision does not cure the issue. It delays it, and many times makes things worse, just like we are experiencing in health care. Nothing said here is a surprise. Everything above could have been foreseen. But, for some reason, we keep putting off making decisions and tough choices. It makes things worse, not better.
I don't know what the right decision is. I do know there are real costs to any decision. Single payer is a way to insure everyone. Who pays? All of us, in some manner. What is a likely result? In order to contain costs because we suddenly think health care is free we will push on reimbursement levels for providers, which will slow advancements in technology, lower the economic impact of health care on our economy (no more shiny new buildings), and lower the likelihood of people becoming doctors. This will lead to rationing of care and narrowing choices because these things will control costs.
P.J. O'Rourke once famously quipped – If you think health care is expensive now, wait until its free.
We could keep doing things like we always have. Premiums will continue to increase, along with deductibles, until many cannot afford insurance. This isn't the right choice.
The answer is a real decision by the people in our country - the providers, the insurance companies, the employers, the pharmacy companies, and our state and federal government, together, to parse out and decide what we will be able to live with. A lot of people will complain. A lot of people will whine. But in the end, we will find the appropriate compromise, if and when a decision is made.
We keep 'kind of' making decisions, but do not tackle tough issues. ACA tried to tackle providing health insurance for everyone. It didn't tackle the cost of providing it. And it showed the general population rejects paying high costs to subsidize other people's care. We kid ourselves by not addressing all factors and recognizing there is a cost to every benefit. We are kidding ourselves if we think we can find someone to pay our tab without all of us chipping in, in some fashion: monetarily, fewer choices, longer waits.
We have to work on figuring out what we can give up, in order to insure we have our basic needs met. We will all pay in some way. Quit looking for someone else to pay the darn bill, which is just another way of putting off a decision. Look where it's gotten us.
This content was written and shared by guest blogger, Mike Cahill.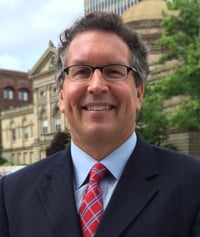 Mike is the President & CEO of Physicians Health Plan of Northern Indiana ("PHP"). He had previously been CFO at PHP from 1999 through 2003. Prior to his return to PHP, Mike was the first CEO of the AWS Foundation after serving the previous decade at Tower Bank & Trust Company as CFO, then President & CEO.
He is Vice Chairman of the Board at Centier Bank, as well as, Lead Director at Benchmark Human Services, and a Director of Wayne Pipe and Supply.
Mike is a board member of Greater Fort Wayne, Inc. and on the board of the AWS Foundation. Recently, he has joined the Board of Junior Achievement of Northern Indiana, the Community Transportation Network, Community Harvest Food Bank, and the Community Foundation of Greater Fort Wayne. Finally, he is the Vice Chairman of the United Way of Allen County's 2016 Capital Campaign. Mike also serves on the advisory board of Young Leaders of Northeast Indiana (YLNI), the Miller School of Business, Finance Department at Ball State University, and Indiana and Purdue University Fort Wayne's (IPFW) Center of Excellence in Business Analytics.
Mike has lived in Fort Wayne since 1985 and is a graduate of the University of Notre Dame with a Bachelor's degree in accounting. Mike became a CPA while working for Ernst & Young in Toledo, Ohio after college and before coming to Fort Wayne. He has been married for 33 years to Mary, an extremely tolerant and beautiful woman and has four children - Sean, Kevin, Tara, and Collin plus two granddaughters.
Connect with Mike on LinkedIn and Twitter. Connect with PHP via their website and LinkedIn.