Today we're sharing insight from guest blogger Joe Calloway, author of "The Leadership Mindset," "Keep It Simple," "Magnetic," and several other game-changing business books. We hope you enjoy Joe's wisdom and perspective.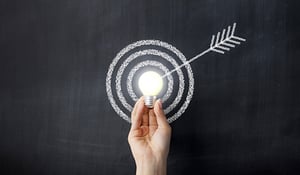 In my work with small business owners/leaders I see a lot of them these days looking for new product or service offerings that they can make, along with new projects to take on during these most challenging (and promising) of times.
As with many things, I think it's a matter of balance.
On the one hand, certainly we should look for and take advantage of the new opportunities that are being created (i.e. going virtual). Almost every challenge creates opportunities, and it's a leader's job to help the organization discover and leverage those opportunities.
At some point, though, you need to focus on your areas of greatest potential.
My friend Marty Grunder says that his organization's mantra for now is "Prioritize and Execute." In other words, do those things that you believe create the greatest opportunities for success and growth and do them with excellence. Don't be distracted by things that you "could" do, but that would take away from those things that will bring you the greatest return on focus and effort.

What's The Risk?
The most important decision you might make today is to say "no." Say no to the idea that, yes, you could do it, but it would take attention, focus, and mind share away from your priorities.
Don't spread yourself or your organization too thin.
Especially right now, be the best at what matters most.
This content was written and shared by guest blogger, Joe Calloway.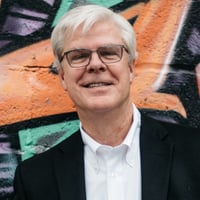 Joe Calloway is a business author, adviser, and speaker who helps business leaders improve performance, accelerate growth, and drive success. Joe is the author of several game-changing business books including Becoming A Category of One, Be The Best At What Matters Most, Magnetic, Keep It Simple, and The Leadership Mindset. Joe's clients range from Coca Cola, Cadillac, and American Express to entrepreneurs, non-profits, and small business owners.
Connect with Joe on Twitter, Facebook, and LinkedIn. Visit his website and blog for more information.