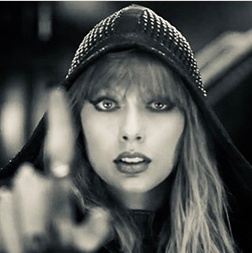 It's 2018, and just like 2017, nothing ever lasts forever. One minute you're here and the next you're gone.
You said I should be honest. So, I'm being honest. Cause I got issues, but you got 'em too. You can be very passionate from miles away. But passive with the things you say.
So, let me kick it like it's 1986, now. I was just a young gun with a quick fuse. I was uptight. I wanted to let loose. I was dreaming of bigger things.
You were wrong and now the best is yet to come. And I wanna thank you with all of my heart. This year is a brand-new start.
We are problems that want to be solved. Some people got the real problems and some people are out of luck. It's okay to be a little broken and beat. Sit down. Be humble.
I say welcome to the final show. I hope you're wearing your best clothes. You can't bribe the door on your way to the sky. You look pretty good down here. But you ain't really good.
Maybe these are the moments? Maybe I've been missing what it's about? We might not have many riches but we're alive. Smiling through the tears and giving cheers. These are the wonder years. And I like me better when I'm with you.


What's The Risk?
Where do you want to be one year from now? Do you know?
There are many ways to find your inspiration. It may come from your faith. It's in your family. It might be your career. Or your weekend hobby. Maybe it even comes from a line or two in one of the top pop songs of 2017? Sorry, I'm not sorry. I just couldn't resist.
My advice? Focus on what matters most. Boil it all down to what is truly important to you. Say no to the other stuff. And then work with everything you've got to be great at it. As Gary Keller wrote in The One Thing:
"Passion for something leads to disproportionate time practicing or working at it. That time spent eventually translates to skill, and when skill improves, results improve. Better results generally lead to more enjoyment, and more passion and more time is invested. It can be a virtuous cycle all the way to extraordinary results."
Let the games begin. Are you ready for it?
A big thank you goes out to my contributors, including: Calvin, the Chainsmokers, Julia, Drake, Imagine Dragons, Kesha, Miley, Paloma, Pink, Rag'N'Bone Man, Harry, Portugal, Kendrick, Demi, Macklemore, Lauv, Fedde, and of course Taylor.