Flashback Friday: This is our most read blog of all-time. Even though it was written in 2014, the qualities discussed are just as important to teams today. When this was written, I was celebrating 17 years with my best teammate, Kimra. Next week it will be 25! Happy Anniversary, Kimra!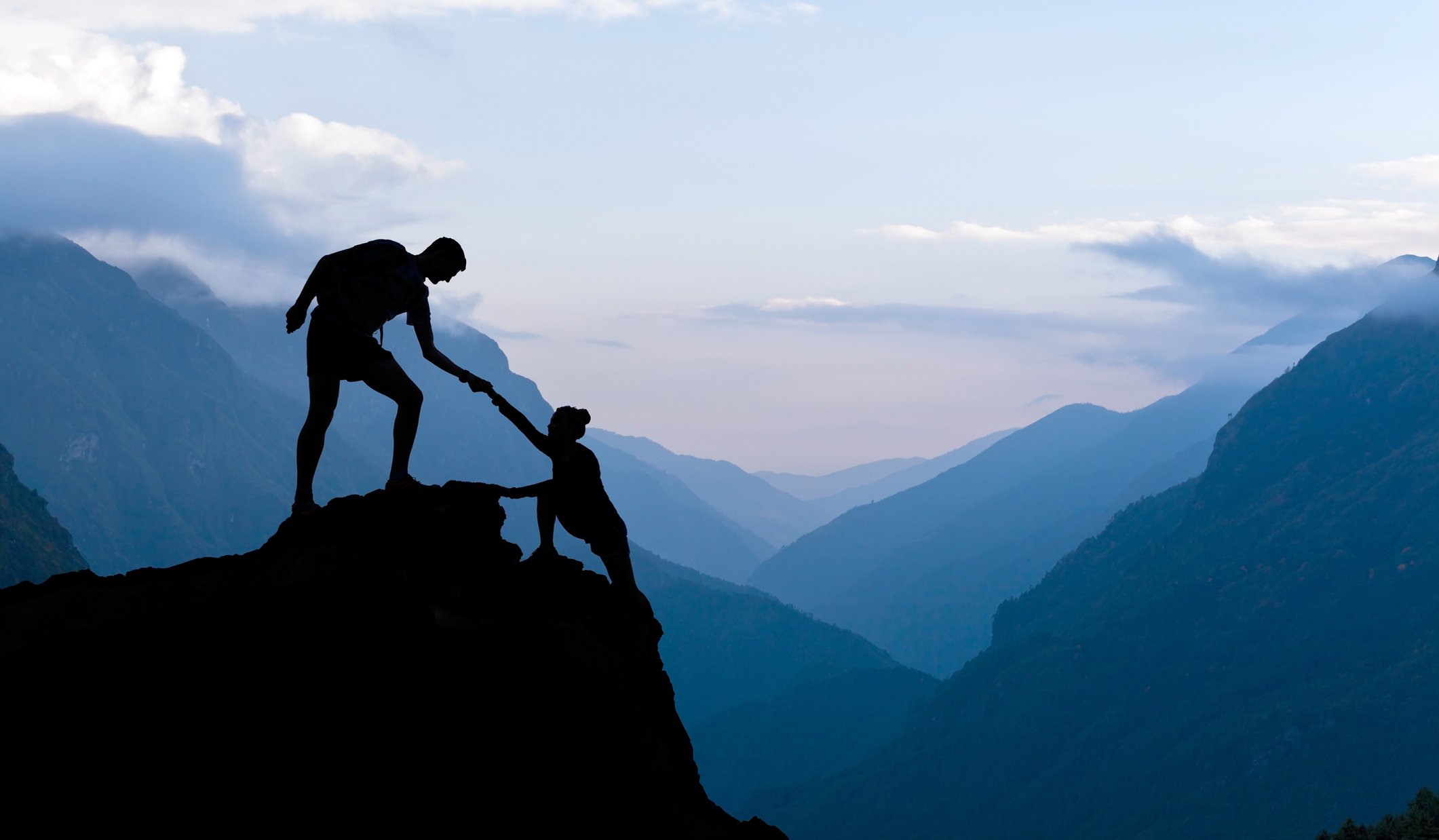 We are committed to teaming at Gibson. Perhaps more than any other firm in our industry.
We have a teamed relationship for client service delivery.
We have an executive leadership team with very clear roles for each member.
About five years ago we went against years of legacy and tradition to change our typical "lone wolf" salesperson model into multi-person risk advisory teams complete with a shared compensation model. Talk about breaking China!
Building an effective team isn't so easy. Good teams have a sum that is greater than the individual pieces. This requires that egos are set aside to allow the entity of the team to be greater than any one member. By putting everyone on the team in a position to do what they do best, high achievement is possible. I find no coincidence that since evolving to the team model, we've also had the best growth in our eighty year history.
So what are the top qualities of an effective team player? I consulted the For Dummies to learn what great teammates do differently than others.
Demonstrate reliability – You can rely on your partner to do their part and do it well. Inconsistency breeds disappointment and an overall lack of trust.
Communicate constructively – You know they will tell you the truth, even when it hurts. They make it safe for you to be vulnerable.
Listens actively – They absorb and understand complex or sensitive topics and give the idea its due consideration. Having a place to vet ideas is a huge driver of innovation.
Function as an active participant – Good teammates come prepared to events and meetings. They're engaged and actively seeking a role.
Share openly and willingly – They are not in competition with you. Therefore they'll willingly pass on tips and tricks to help you become better.
Cooperate and pitch in to help – Team players respond to requests for help and often take on the toughest tasks. This is second nature to most.
Exhibit flexibility – They will roll with the punches when things change. The ability to take advantage of an opportunity, even if it means changing plans, is huge.
Shows commitment to the team – The best partners put team before self. They show up every day thinking about how they can make a contribution.
Work as a problem-solver – Good partners are problem-solvers, not problem-dwellers. They don't look to blame others, but rather find a way to make things work.
Consistently respectful and supportive – They always treat their partners with respect. They're unconditional and focused on the long term.
Does this describe your teammates or partner? Better yet, does it describe you? After reflecting on it a bit, it's clear I wouldn't ace this test.
What's The Risk?



The risk is thinking you can go it alone. Things move too fast and are way too complex to become your very best you without some help. Peanut butter and jelly. Peas and carrots. Forrest and Jenny. Michael and Scottie. They're all good, but together they were great.
That said, not all teammates are created equally. So how do you build a great team?Know yourself. What do you do well? And not-so-well? Find a partner who compliments your unique skills.
Agree on a vision for your team and put the team's success first.
Be the teammate you would want. Always.
Appreciate your team. Share your successes.
I've been on some great teams over the years. Looking back on them, I can see how these elements were in place. In fact, this weekend I'll celebrate 17 years with the best partner I've ever had. Thankfully for me, it's always been about the team for her. Happy anniversary Kimra.