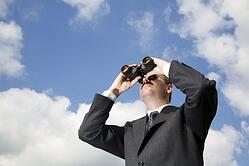 The property and casualty marketplace evolved favorably in 2013. According to the Insurance Services Office (ISO), despite persistently low interest rates undermining insurer investment returns over the past few years, the industry experienced an increase in underwriting profits in 2013, as follows:
9-month combined ratios (the ratio of combined operating expenses and claims incurred to earned premiums) falling from 100.7 to 95.8, which was the best 9-month combined ratio since 2007;
pre-tax operating income grew by $14.3 billion for 9-months 2013 compared to same period 2012);
In addition, industry policyholder's surplus grew by $37.3 billion for 9-months 2013 compared to same period 2012, and there was a sharp drop in U.S. catastrophic losses in 2013 versus 2012. Deloitte indicates aggregated policyholder surplus is at an all-time high.
What does this mean to 2014 and what can we expect in today's marketplace? It appears rate increases will taper off in some areas and remain in others. The past few years was not a classic hard market with significant, across-the-board rate increases and capacity shrinking to worrisome levels, and this next market evolution will likely not be a classic soft market where buyers could expect a rate decrease.
Here's a look at what's likely to happen by line of coverage:
Workers' Compensation
Many industry analysts believe that the Affordable Care Act could put upward pressure on medical costs in the workers' compensation system. They also see costs being driven by comorbidities and prescription medications, particularly pain killers. With the rate increases achieved over the past two years, carriers' combined ratios have stopped deteriorating. However, underwriters remain skeptical. With state-specific appetites, monoline workers' comp, and excess workers' comp for self-insureds challenged and in limited availability we expect underwriters to continue to pursue rate increases. Also, some states such as Illinois and California are extremely challenged. Coverage for workers' comp exposures in these states will be difficult.
Property
Overall, it's expected that property rates could begin to decrease. There is evidence of reinsurance costs decreasing as much as 10% for non-catastrophic exposures. Accounting for some of the decrease are new capital such as CAT bonds and hedge fund investing in reinsurers and significant increases in capital in the property marketplace in China, London, and the U.S.
Big data also plays a role. Property losses are certain and swift, e.g., they either did or didn't happen and they're over quickly, unlike mass tort litigation, class action lawsuits, and lifetime medical benefits in certain workers' comp jurisdictions. Carriers and reinsurers are using big data with precision to determine what and where they want to write.
General Liability and Automobile
Although capacity is abundant, underwriters are cautious. Some predict rate increases in the +2% to +10% range. Loss histories and severity loss potential will be closely underwritten. The total impact will be seen when trying to fill-in a complete program with umbrella or excess limits over underlying general and auto liability.
Directors' & Officers' Liability and Employment Practices Liability (EPL)
The price-firming momentum of recent years may dissipate slightly. Private company D&O buyers could see renewal rates between flat to +10%. Although there are not a significant number of new carriers, there are existing carriers trying to expand their market share by expanding into new territories. Private companies, therefore, could be forced to choose between a familiar, experienced incumbent looking to increase price and retentions and an untested, unproven new entrant offering a lower premium. In the EPL arena, exposures continue to evolve with wage & hour claims, an expansion of EEOC oversight, pregnancy-related accommodations, Lesbian/Gay/Bisexual/Transgender protection under Title VII, international claims, and social media creating new risks. Private company EPL buyers could continue to see rates increases in the +5% to +15% ranges.
Construction
Not a line of coverage but an industry sector, construction is viewed by underwriters as somewhat of a specialty area. In 2013, there was a significant movement of underwriting talent. This could be a sign of new participants gearing-up for their entrance into the marketplace which brings increased competition (good for the buyer). The numbers, however, indicate that workers' compensation pricing will continue to firm as will general liability. Rates could increase +3% to +8% on general liability and +5% to +15% on workers' comp.
Other Factors
Some industry analysts such as Deloitte believe there could be an uptick in merger & acquisition activity among insurance carriers. With stock valuations rebounding in 2013, increased capacity, slowing organic growth, and a prediction of stock buyback programs declining, Deloitte advises to be prepared for a more dynamic M&A market in 2014.
An item that is somewhat "off the radar" in our local marketplace is Terrorism coverage. The Terrorism Risk Insurance Act (TRIA) is scheduled to expire in 2014. There are rumors circulating that TRIA will not be renewed. If there is no government action, insurers will be exposed to unlimited terrorism-related workers' compensation liability for policies expiring after December 31, 2014. As a result, insurance companies are in the process of preparing their position and reacting to what will likely be a changing reinsurance marketplace.