Mark Wobbe, Principal at Gibson, shares his insight on what 2018 may bring for the property & casualty market.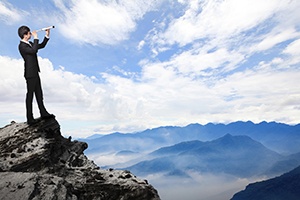 Where is today's property & casualty (P&C) market and where is it headed in 2018?
According to the Insurance Service Office's (ISO) industry 6-month 2017 results:
Insurer net written premium growth was 4.1%, up from 3.1% for the same period in 2016.
Insurers' combined ratio increased 1 percentage point in the first-half of 2017 to 100.7%.
Net investment income increased from $26.6 billion in 2016 to $27.1 billion in the first six months of 2017.
Insured catastrophe losses increased from $13.2 billion in the first half of 2016 to $17.1 billion in the first half of 2017 – exceeding the $11.6 billion first-half average for the decade of 2005 to 2015.
The industry produced a net underwriting loss of $4.5 billion – the second consecutive year-to-date net underwriting loss for the P&C industry.
What does this mean in 2018 and what can businesses expect from the marketplace?
The rating's agencies AM Best and Fitch are looking at it this way:

AM Best has upgraded its industry outlook from negative to positive, the first such uptick since 2011. They cite the industry's improved sophistication of pricing models, resilience amid a variety of macroeconomic issues, better tools for insight into exact drivers of underwriting profitability, and record level surplus as reasons that allow the industry to absorb shock losses that previously would've strained capacity.

Fitch again issued a stable outlook for the industry for 2018 following the same in 2017. They project an industry combined ratio of 104.4% for 2017 versus 2016 actual of 100.7% (higher is worse). Further, they project that the workers' compensation line could remain soft, conversely the commercial auto line will most definitely continue its upward trend of rate increases, and property will likely see rate stabilization if not some hardening in CAT-prone areas.

Both agencies cite the same headwinds for the industry: low investment yields, reinvestment rates still lower than rates on maturing or called securities, ongoing price competition fueled by levels of capital, persistent issues with the commercial automobile line, and decreased levels of favorable loss development from prior-years.
What does all of this mean to a commercial P&C insurance program? Here's a look at what's likely to happen by line of coverage. Please note that every commercial insurance program has its own claims experience and other unique circumstances that will influence its rates and premiums; the following, therefore, is general commentary on what could transpire across the marketplace in general and should not be taken as specific guidance.
Click a topic from bullet pointed list to skip to that specific section.
Workers' Compensation
The U.S. workers' compensation marketplace is somewhat insulated from global events. Many state jurisdictions have seen improved underwriting results in recent years.

Headwinds include: medical cost inflation that is expected to continue to outpace overall inflation; the opioid epidemic; blurring lines between employee and independent contractor placing more losses in the workers' compensation system; and the plaintiff's bar (in certain states). Some states remain extremely challenging such as Florida, Illinois, California, Pennsylvania and New York. In addition, legislative initiatives and case law in many states continue to negatively impact the workers' compensation system.

For these reasons, underwriters remain somewhat skeptical about workers' compensation. Although claims frequency has generally been improving, and with insurer surplus at record levels, there is still competition for employers with favorable loss experience and effective controls in-place.

With state-specific and industry-specific appetites, underwriters will continue to pursue modest rate increases in unfavorable state jurisdictions and when loss experience warrants. In other states and for employers with excellent loss experience, there could be a range of pricing from rate reductions of minus 2.5% to modest increases in the +2.5% range.
Property
At this point, there remains a high degree of uncertainty in the commercial property marketplace. The second-half of 2017 was extremely disruptive, and there will likely be a market correction. Buyers in CAT-prone areas and those with CAT losses historically will certainly see rate increases in 2018. How much is the subject of much speculation as insurers continue to calculate their ultimate losses.

Property rates had been softening for several quarters prior to 2017. Increased capacity from both traditional sources as well as alternative market capital and favorable reinsurance terms had supported soft market conditions in recent years. Headwinds exist beyond the CAT situation. Underwriters will look to carefully deploy their property capacity. Unprotected commercial structures with high fire loads, such as wood & lumber-related businesses, or large concentrations of values in rural locations lacking water and adequate fire department services may face challenges. It's possible the property reinsurance market will react swiftly to its 2017 losses causing further tightening as underwriters cautiously use their capacity. Underwriters will closely review business income calculations, insurance-to-value calculations to push for higher replacement cost on buildings and machinery & equipment, and may refuse to offer blanket coverage or utilize margin clauses, coinsurance, or other changes in terms.

Conservative estimates of non-CAT-prone property would be rates in the flat to +5% range, except for those risks where underwriters utilize a large amount of reinsurance – it's unknown to what degree reinsurers will seek to change their terms in 2018 in response to incurred CAT losses, and except for risks with the challenges mentioned above. More difficult scenarios will likely see rate increases exceeding 5% well into double-digits.
AUTOMOBILE
Automobile continues to be a distressed line. The industry's deteriorating results with both increased frequency and severity continues. Distracted driving, significant inflation in the cost to settle auto fatalities, and inflation of repair costs for vehicle physical damage are factors.

It is expected the rate increases seen in auto during 2016 and 2017 will persist in 2018. Large fleets, heavy trucks, livery exposures, and unfavorable loss experience will continue to be conservatively underwritten and priced accordingly. Smaller fleets with good loss experience and risk control measures in-place will see better terms and rate increases in the low single digit percentage range. In addition, emerging technologies are being watched closely by underwriters.

Beyond the now common rearview cameras, GPS, and park assist systems, the future will likely include autonomous or self-driving vehicles. Most carriers will continue to increase automobile rates in 2018, especially the physical damage component. Overall, rate changes could be in the +2.5% to +12.5% range.
General Liability and Umbrella & Excess Liability
Because General Liability is so often "packaged" with property, in 2018, it could be guilty by association. As the 2017 CAT losses influence underwriter's behavior and pricing decisions on the property line, their conservative mindset will impact the general liability.

In recent years, many underwriters redefined their liability appetites with some expanding and pursuing higher-risk product liability exposures. From a pricing standpoint, most industry analysts are predicting rate changes in the flat to +5% range in 2018. However, loss histories and severity loss potential will be closely underwritten.

Umbrella and excess remains relatively soft due to ample capacity. Competition is the strongest in the excess layer positions (e.g., layers above the lead Umbrella). Some marketplace disruption has occurred resulting in slightly fewer participants for certain programs due to carrier M&A activity. However, this is partially off-set by increased competition in the U.S. by the London markets (e.g., Lloyd's), who compete aggressively for both lead umbrella and excess layers, and a push by a few mid-sized carriers making significant investments in the umbrella marketplace. Clients with clean loss histories and in industries underwriters view as favorable should see umbrella pricing in the flat to +2.5% range. Those with large fleets, significant over-the-road exposures, unfavorable loss experience, and/or in certain high-hazard industries could see more restrictive terms from underwriters and higher premiums.
Directors' & Officers' And Employment Practices Liability
The private company marketplace for management liability coverages – D&O, employment practices (EPL), and fiduciary liability – remains strong with many insurer vying for market share. There continues to be opportunities to find high value placements trading-off between coverage terms and price.

Private companies and not-for-profits generally will see a flat to +5% pricing environment in 2018, although some "best in class" may see moderate rate decreases. Pricing and terms, however, can vary widely depending on industry (e.g., large health care, financial institutions, etc.), merger & acquisition activity, and life-cycle stage (e.g., a venture-backed, early-stage company versus an older, consistently profitable, tightly-held business). Underwriters continue to monitor developments with cyber-attacks, antitrust/unfair business practices, defense cost inflation, M&A-related claims, Supreme Court decisions, Section 11 claims in state courts, securities class actions, and intensified regulatory activity.

In the EPL arena, there is no shortage of issues and developments. Court decisions on Title VII matters versus the EEOC's actions on same are split. The validity of whether class action waivers can exist in employment arbitration agreements is before the Supreme Court. The impact of the Trump administration on EPL-related matters is already evident (e.g., indefinite postponement of a new EEOC reporting rule, recension of a 2016 DOL interpretation, and an invalidation of an Obama executive order). State activism in areas where the federal government is pulling back is being watched closely.

Underwriters continue to monitor social media, pay equity laws, joint employer liability, EEOC developments, DOL rulings, the Fair Labor Standards Act, employee classifications/independent contractors, and wage & hour claims. Certain jurisdictions like California, New York, and Massachusetts, and certain industries like restaurants, hospitality, financial institutions, staffing firms, and health care continue to present challenges.

Expect underwriters to increase retentions and seek rate increases in certain cases. Pricing in 2018 could range from flat to +15% depending on loss histories, employee turnover, and relative exposure to issues mentioned above.
Cyber Risk
The cyber risk or privacy liability market continues its growth and evolution. Some industry observers expect premiums to reach $10 billion by 2020. It is now generally accepted that data or privacy breaches are a "not if, but when" phenomena for organizations of all sizes whether public, private, or not-for-profit. There are still many first-time buyers, and the market is accepting of these first-timers and there is ample capacity available. Those with demonstrated increased levels of security and internal controls are also sought by underwriter and offered competitive pricing and terms.

Underwriters are testing for an organization's resilience – it's preparedness, the ability to respond to an incident, recovery efforts, business continuity planning, IT controls such as encryption, and how well employees are trained on data, network security, and regulatory compliance (e.g., HIPAA). The most competitive premiums will be offered to the most prepared organizations.

Insuring these exposures is a significant growth opportunity for insurance carriers, as take-up rates increase (businesses of all sizes are now buying the coverage). However, pricing and claims adjusting are challenging as there is not yet much actuarial data and some of the newer coverage grants have not been tested by claim activity.

There continues to be an "arms race" among the market leading insurers. New products with expanded features, including both additional coverages and loss control/mitigation services, are continually entering the marketplace. Coverage examples include ransomware, social engineering fraud, cyberterrorism including nation-state attacks, and business interruption & dependent business interruption. "Turn-key" services have become prevalent whereby the cyber insurance policy not only provides coverage but also includes access to value-added services that have been packaged and pre-arranged by the insurer. Such services include forensic IT consultants, incident response specialists, specialized public relations, and legal counsel with cyber-event expertise. Some are beginning to also include pre-incident services provided by cybersecurity firms.
Construction
Construction activity continued at a brisk pace throughout 2017 in our footprint. A wide array of projects existed ranging in type, size and scope. Shortages of skilled workers continue to plague the industry. There continues to be pockets of disruption in general liability and workers' compensation lines from construction defect exposures, difficult legal environments in certain states, and challenging workers' compensation environments in certain states with high amounts of construction activity (e.g., Florida). Overall, there is competition among underwriters for construction insurance programs.

Builders' risk programs could see some disruption given 2017 CAT activity. Although certain types such as multi-story, wood-frame projects experienced a reduction in capacity and higher rates, favorable terms and pricing were available in the 2017 marketplace. Flat pricing could continue for favorable risk in 2018. Wood-frame and projects located in coastal/CAT-prone areas will be a challenge from both a terms and pricing standpoint in 2018.

For the casualty lines within a construction program – general liability, automobile, workers' compensation, and umbrella/excess, the market will remain relatively competitive in 2018 with the exception of automobile. As mentioned above, the automobile line is distressed and this is particularly apparent in the construction space. Auto rates could be in the +5% to +20% range.

Workers' compensation and general liability could see flat pricing in 2018. Certain jurisdictions present with unique issues such as Illinois, Florida, California, and New York State. General liability will likely be flat, and umbrella/excess could see moderate upward price pressures, particularly when sitting over larger vehicle fleets.
Summary
Throughout 2016 and 2017, there was mostly a buyer's market except for a few lines of coverage (e.g., automobile and employment practices liability). Many industry observers believe the market may have reached its floor whereby the best-case scenario in 2018 will be flat pricing, and worst-case will be rate increases in most lines of coverage in the +5% to +10% range. In the Midwest, however, there are many competitive forces that could work to the buyer's benefit. There will no doubt be pockets of turmoil like automobile, but for most lines of insurance there will be ample capacity, competition among carriers, and moderate pricing changes. However, once insurer and reinsurer earnings for 2017 are available and ultimate losses for 2017 CAT activity has been posted, the market could correct further.
Other Factors
Emerging Risks

Cybersecurity threats including ransomware and corporate disruption attacks will continue to evolve increasing in volume and sophistication with further intermingling of the physical and cyber worlds. A complete review of cybersecurity risks is beyond the scope of this post, but experts warn of nation-state actors, cloud services security issues, extortion of the internet of things (IoT), attacks on industrial control systems, and intensity of software subversion and identity subversion activities. Another threat is the collection of consumer (private individual) data and social media content to be held and used later for extortion purposes. Cybersecurity experts and law enforcement are concerned these activities could target children and adolescents.

Today's insurance products only address a portion of these known cybersecurity risks let alone other emerging risks that threaten individuals and organizations. Given available capital and the market opportunity, the P&C industry will continue to explore new ways to provide insurance solutions for certain emerging risks such as has already been seen with drones, expanding cyber risks, terrorism, and workplace violence. However, other emerging risks such as geo-political risks, climate change, the sharing economy, emerging technologies such as the IoT, and talent & skill shortages likely will not be addressed (or at least not completely) by insurance. Organizations will need to look to other risk management techniques to prevent, transfer, or mitigate exposures in these areas.
*Please note that every commercial insurance program has its own claims experience and other unique circumstances that will influence its rates and premiums; the above overview, therefore, is general commentary on what could transpire across the marketplace and is not specific guidance.