Today we're sharing insight from guest blogger Tim Hiller, Senior Manager, Talent Management at Stryker. We hope you enjoy Tim's wisdom and perspective.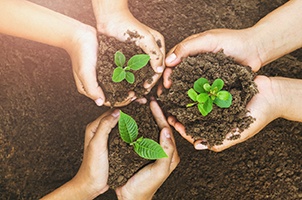 Leadership has been defined many different ways by many different people, but I would define it in a simple word.
Stewardship.
Leadership is ultimately stewardship. It is taking the best care possible of the people, resources, and responsibilities under our influence. It doesn't matter if our level of responsibility is little or large…all that matters is how well we care for what we've been given.
So what qualities do we need to succeed as leaders who are great stewards? I believe the best steward leaders are caring, clear, and coaches.

Caring
It was the visionary of the hospitality industry, J.W. Marriott, that said, "If you take care of your people, they will take care of your customers and your business will take care of itself." I believe no truer words have ever been spoken when it comes to leading people.
Our job as a leader is to take care of people and deliver results. If our focus is people, we will get both an engaged team and the results we are responsible for. If we focus purely on results, we will likely get neither. Why? People want to work for people they like, respect, and trust. I'm not saying we should be everyone's best friend, but when was the last time any of us worked really hard for someone we couldn't stand to be around? Our teams will give discretionary effort and accomplish amazing results when we take the time to build an individual relationship with each member of our team.
Here are a few ways to show our care for team members:
Learn their story:I have a template I use with everyone I hire called "Me in 5 Minutes." It asks a few simple questions but helps me get to know what they like, what they don't like, and how I can most effectively work with them.
Do an off-site: Nothing builds team camaraderie like getting away from the office. Consider holding a planning meeting at the start of the year that involves something non-work related like bowling, a movie, a dinner, or a service project.
Recognize team members in a meaningful way: One of the best questions we can ask our employees is "How do you like to be recognized?" I'll never forget when a leader pulled me up on stage in front of 300 people and recognized my efforts on a project. I wanted to crawl in a hole! I'd much rather have a handwritten note. Bad recognition is no recognition at all. We must praise our teams on their terms, not ours!
Do 1-on-1's: I meet with every person on my teams at least one time every two weeks. These 1-on-1 meetings are so valuable for relationship building and setting clear direction. Guard this time. We are not too busy for it!
Listen for little things: I'll never forget when one of my team members asked me, "Do you think I could have some post-it notes?" I thought, "That's it???"And it was! Sometimes meeting the simplest needs makes all the difference in employee engagement.
Clear
The best steward leaders are crystal clear in the goals and expectations they set for each employee. Don't miss this. The single most important thing we will ever do as a leader is set clear goals for every member of our team. Most companies have a format or process in which this is done, but I urge us to do it well. Clear direction up front, accompanied by regular check-ins, alleviates all sorts of pain, frustration, and misunderstanding when it comes time for performance reviews.
Here are a few ways to be clear with team members:
Agree on goals: I like to have my team members take the first stab at writing their own performance goals for the year. I edit and re-direct them, and then we meet and finalize the goals together. This creates mutual buy-in and everyone feels in control of their destiny for the year.
Use S.M.A.R.T. formatting: This seems obvious, but I've seen a lot of poorly worded goals that lead to confusion and frustration. A great goal is Specific, Measurable, Attainable, Relevant, and Time-bound. Leave nothing open to interpretation.
Adjust as needed:I have yet to have a year where I didn't adjust an employee's performance goals mid-year. Simply put, business changes fast! If a goal is no longer relevant (the "R" in S.M.A.R.T.), don't be too inflexible to adjust. Work with that team member to reset a meaningful goal.
Coaches
After my short-lived NFL career came to a close, I was a head high school football coach for about four years. I was responsible for a staff of 12 coaches and a program of more than 100 players. I can't tell you what a great proving ground coaching football was for me as a leader of others!
Think about what great coaches do. They challenge and inspire. They plan and set direction. They give feedback and develop talent. And ultimately, they are judged on one result—winning. Sounds like being a leader in the workplace to me! If we want to succeed in leading others, I'd suggest taking on the mindset of a coach.
Here are a few ways to be a coaching steward leader:
Ask, don't tell: In his book "Drive," author Daniel Pink says one of the biggest things people want at work is autonomy. Autonomy is simply freedom from control. In short, no one likes a micromanager! Get in the habit of asking questions, not telling people what to do. I have learned that asking my teams "What do you think?" is far more powerful than sharing my own opinions.
Let them figure out how: I once had a leader tell me "You'll figure it out." In the moment I felt frustrated he didn't tell me the answer to my problem, but looking back, I did figure it out, and it was one of the best developmental experiences I ever had. Legendary General George S. Patton said, "Don't tell people how to do things. Tell them what to do and let them surprise you with the results." A coaching leader defines WHY the work matters and WHAT needs to be accomplished. It is not our job to tell people HOW to do their work. Support them as needed and watch their creativity blossom!
Give feedback early and often: So many leaders miss teachable moments because they are afraid they will hurt an employee's feelings. But what if someone came to you and said, "I have a piece of information that might help you do your job better. Do you want it?" I think we would all say "YES!" Giving feedback, even if hard, is so valuable in developing our employees' talents. I've heard it said that great feedback must be timely, truthful and transparent. Let's not shy away from telling our teams what they are doing well and what they could do better. And let's ask for the same from them on how we can improve as their leaders!
What's The Risk?
Make no mistake, being a steward leader is hard. It requires us to give sacrificially of ourselves, without expecting anything in return. But while the challenge of stewardship is great, the impact we can have on others and the rewards of watching our employees grow makes it an adventure that is well worth it. If we'll strive to be caring, clear, and in the mindset of a coach, we'll have an engaged team that delivers great results!
This content was written and shared by guest blogger, Tim Hiller.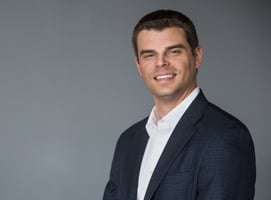 Tim Hiller's passion is helping others develop personally, professionally and in their leadership journeys. Tim leads the Talent Management function for Stryker's Instruments division, where his team supports the sales training, leadership and talent development of over 3,000 employees worldwide. Prior to joining Stryker, Tim was a head high school football coach and spent time with 4 different NFL teams, primarily the Indianapolis Colts, where he was teammates with Hall of Fame quarterback Peyton Manning. He is a 2-time graduate of Western Michigan University, where he was an Academic All-American quarterback and winner of the Wuerffel Trophy, a national award that recognizes one football player each year for combining exemplary community service with athletic and academic achievement. He enjoys serving in the community through coaching young athletes at Next Level Performance, volunteering at the Kalamazoo Gospel Mission, and through sharing his book "Strive: Life is Short, Pursue what Matters." He is husband to Michelle and is most excited about developing 2 little leaders at home—Daniel age 3 and Emma, 9 months.