Today we're sharing insight from guest blogger, Jim Canfield, Managing Director at CEO Tools. We hope you enjoy Jim's wisdom and perspective.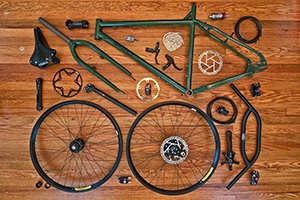 I recently got a new bicycle. It is a city/commuter bike purchased to be an addition to my more specialized road bike and mountain bike. It arrived in a big box ready for me to complete the assembly. Like many projects CEOs and managers run into, it was about 70% complete.
Before I started, I assembled the tools required for the job. Next, I followed the instructions adding each part to the project as called for in the directions. Until, as they often do, a snag developed. A small allen screw was too tight and it rounded off making it impossible for the correct hex wrench to extract it. This small screw was insignificant in the big picture of the operation of the bike, it merely held the front fender bracket to the front forks of the bike, however without it the project would not be able to be completed.
I tried many times with what should have been the right tool, the allen wrench, until it was clear this option was simply not going to work. A new approach and new tools were going to be required. I decided I needed to saw a slot into a small screw to allow a new tool, a flat head screwdriver, to be used. A hacksaw would work for this, but after a search of the garage, it could not be found (reminder: organize tools in garage). Then I spied the electric jigsaw. Fitted with a fine tooth narrow blade and with some care, the jigsaw made the perfect cut in the screw, a flat head screwdriver fit the slot exactly and with the aid of a vise grip, the screw turned and was removed. Bike assembly was completed and a quick ride confirmed that everything worked and the project was a success.


What's The Risk?
The risk is in letting a relatively small part of the process stop or delay a big project. That single screw presented me with a challenge, and should I have given up, I would have missed out on a successful outcome and a great bike ride. How can you keep your projects moving forward?
Keep these 5 lessons in mind when you tackle your next project:
Assemble the right tools (resources) needed BEFORE you start the project. For most projects, these resources include the instructions (plans), tools (people-equipment-processes), time (schedule and timeline), and energy (physical-mental-financial) needed.


Be willing and able to adapt and to use new tools when needed. Realize when using the method that was planned or the same method previously tried isn't working and pivot using a new approach and probably, new tools for the new challenge.


Prepare for contingencies. It will almost always, take longer, require more and/or different resources or a different approach to complete the project. Plan for that.


Learn to improvise without blame or judgement. Assess the situation as it is now to solve, not how it should be, could or might have been. There will be a time to debrief how to avoid the current situation in the future. It is usually not helpful to do this in the middle of the challenge.


Enjoy the ride. Don't forget to enjoy the challenges AND the victories, and to take time see the scenery along the way, not just your focus on the finish line.
This content was written and shared by guest blogger Jim Canfield.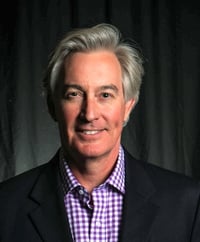 As managing director of CEO Tools, Jim provides winning strategies and business performance tools that empower CEOs to drive profitable growth. He brings a unique blend of past experience, including extensive learning in leadership theory and practice as well as "been there, done that" practical experience running several companies.
Jim has a long history of working with CEOs. Prior to joining Aprio and CEO Tools, Jim served as CEO of Renaissance Executive Forums, a leading membership organization for CEOs. He also worked with Vistage, the world's largest CEO organization, as Chief Learning Officer and VP of west coast operations. He facilitated several CEO groups in Memphis, for which he won a "Chair Excellence" award. Jim has also logged over 10,000 hours as an executive coach, and many more facilitating strategic planning initiatives for CEO and executive clients.
Prior to his work with Vistage, he was co-founder and co-President of a regional transportation company and a partner in an investment company serving credit unions and community banks.
Connect with Jim on LinkedIn and Twitter.