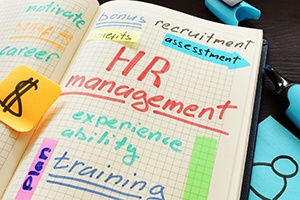 I've always been fascinated with plumbing. This fascination may have been spurred several years ago with my first home purchase - a rehab in Chicago's west suburbs. It tested my patience and skill set. However, experiencing various plumbing adventures, I learned a few tricks-of-the-trade.
One plumbing practice is "pressure-testing". It's a technique used by plumbers to check for leaks without water in the pipes. The idea is to find any problem areas in the old piping and proactively address them before any water damage is caused. This didn't make any sense to me. I've always heard the idiom "pressure can make diamonds or bust a pipe" and I desperately wanted to avoid any pipe busting in my first home. In talking with my plumber further, he advised me that a low amount of pressure exposes weaknesses in the piping WITHOUT busting them.
Fast-forward now several years, a recession recovery, a change in presidency, a booming economy, a plethora of technological advancements, and the lowest unemployment rate in 18 years. Depending on the narrative, these items can be interpreted as good OR bad, however they all equate to one thing: pressure.
A low unemployment rate particularly can be a good indication of an economy's health. As the pool of talent shrinks, the cost to attract that available talent increases. To attract the talent needed, employers need to begin increasing pay rates and invest to retain the workforce they currently have.
The pressure of a tightening workforce has exposed potential "leaks" in many small to medium sized businesses. That leak is the way we manage human capital… our people. Human Capital Management (HCM), as its been aptly named, combines the tactical HR functions of payroll and benefits administration with strategic HR like company culture, employee engagement, competency/performance management, and organization visualization. Many small-medium businesses struggle to have one person for this monumental role, IF anyone at all.
In a perfect world, an organization would be able to staff an entire HR department for this undertaking. By adding these additional staff members, a company would gain efficiencies and abilities to quickly streamline their internal processes, while increasing employee retention rates and job satisfaction. This is exactly what larger organizations are able to accomplish. "As organizational staff sizes grow, changes occur in key HR metrics. Decreases in the HR-to-employee ratio, the percentage of HR staff in supervisory roles and the HR-expense-to-FTE ratio as staff sizes increase suggest that HR departments in small organizations require a baseline of financial investments for staff and other resources, but that they gain efficiencies when organization size increases" (Workforce Analytics: A Critical Evaluation: How Organizational Staff Size Influences HR Metrics – SHRM 2015).
The simple solution for small-medium business owners is to grow their business, right? WRONG! Not all businesses are meant to be huge entities. If, or when, that growth is a part of your strategic forecast, it then becomes more of an execution of timing. "Success means you're going to have better problems. I'm very happy with the problems I have now" (Bo Burlingham, Small Giants: Companies That Choose to Be Great Instead of Big).
How do small-medium business owners overcome a lack of HR resources and efficiencies while also being at a financial disadvantage in outbidding for new talent?
Technology & Automation
Many small-medium businesses are still stuck in the manual input and administration of core HR functions. The hurdle of, "this is how we've always done it" is no longer sufficient as automating many functions has evolved beyond a matter of convenience, but now they've begun to hit the balance sheets of many businesses that fail to implement. A CFO Research Report outlines the costs per employee, per year, regarding self-service vs. manual benefits enrollment – manual ($109.48) vs. self-service ($21.79).
HR Outsourcing
The case for outsourcing HR is more apparent to those business owners that do not have a dedicated HR person. For businesses able to have a functional HR person, how effective is your HR to the bottom line of your business? "HR adds the greatest value to an organization when it is focused on people, performance, talent acquisition/retention, and strategic planning" (Neil Kokemuller, SmallBusiness.com). Which would leave out many of the core HR tactical functions that we have grown accustomed as a "necessary evil". A deep review of your businesses key objectives and strategies may lead you to the consideration of outsourcing HR as a possibility.
WHAT'S THE RISK?
The risks of doing nothing are plentiful: adaption or extinction. Failure to allocate resources to attracting new talent or increasing employee satisfaction to reduce attrition is detrimental. And there are massive costs associated with manual data management and administration, in addition to the potential errors of human oversight that are frequent in the absence of automation.
The risks of embarking upon the necessary change are more difficult to pinpoint. When undergoing such a transition, it is important to focus on 3 key aspects of the process to reduce the risks of a failed transition.
Discovery: Work with a consultant, or HCM software resource, to ensure that the discovery session is thorough. Make sure the "HOW" you run your business is aligned with the "WHY" you are making the switch.
Client Testing: During the conversion, you are slowly switching out those manual administrations for software-based ones. This can often lead to increased workload. So, throughout this process, continue to test the system and functionality PRIOR to making it available to your employees. Working with your software provider, or consultant, you should be highlighting any items or functionality that should/could be updated.
Onboarding & Education:

Having a smart phone doesn't do much good to a person who only makes phone calls with it. Similarly, educating your employees on the features and functionality of the system goes a long way. It is extremely important to develop a communication campaign and education opportunities for employees to get the most out of the system.